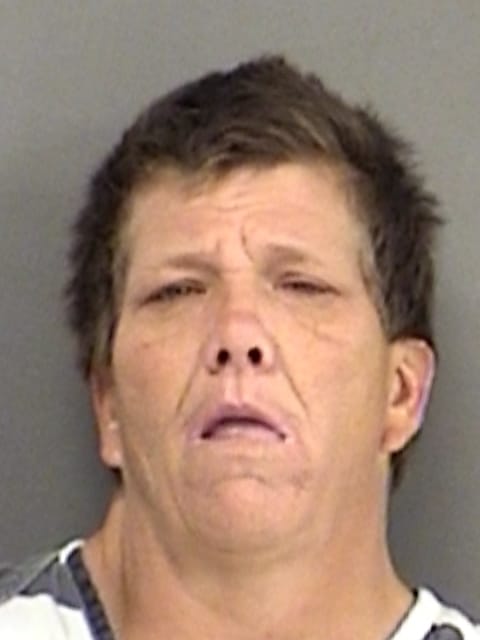 Saturday afternoon at 2:03 p.m. Cumby Police spotted a suspicious passenger car parked at the South Service Road of I-30 in an area generally used for truck parking. Inside the vehicle were two females. Deborah Lynn Miller, 44, of Greenville appeared to be under the influence of a possible illegal drug when the officer began his conversation with the pair.
With consent to search, Miller stated that she carried marijuana in her backpack. A search of the backpack revealed multiple bags of marijuana, a bag of methamphetamine, multiple pipes, and miscellaneous drug paraphernalia. Miller was arrested at the scene but became combative when the officer tried to place her in the patrol car. She slammed her head into the window and into the wall that separates the backseat from the officer.
Miller is in Hopkins County Jail charged with a state jail felony  for Possession of a Controlled Substance Penalty Group 1, less than 1-gram and for possession of marijuana under 2 oz.