Franklin County Sheriff, Ricky Jones, reported he and his deputies assisted the Federal Bureau of Investigation, FBI, in the recovery of a missing child from Searcy County, Arkansas on Wednesday, April 19th.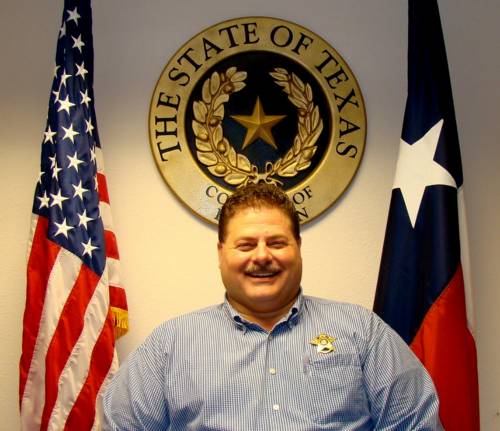 According to Sheriff Jones, the FBI had received a tip of the possible location of a Missing Child just north of the Winnsboro city limits in Franklin County, TX. Upon receiving the tip, FBI Agents and Deputies from Franklin County Sheriff's Office proceeded to the residence on HWY 37 and made contact with the owner. Officers received consent to search the premises during which the missing Child was located
After locating the Child, Sheriff said, the Child was removed from the residence and taken to the Child Advocacy Center in Winnsboro, TX. The Child was then taken to CHRISTUS Mother Frances Hospital in Sulphur Springs, TX. According to Sheriff Jones around 10:00 PM, the Child was released to Arkansas State Police who had flown into the Sulphur Springs Airport in a State of Arkansas' private plane. The Child was reunited with their family later in the evening.
Sheriff Jones stated the individual the officers first encountered was taken into custody on a warrant issued out of Searcy, AR for the Kidnapping of the Child.
Sheriff Jones said "Locating a missing child over such a great a distance requires cooperation of multiple agencies, jurisdictions and organizations. I would like to commend the professionalism and teamwork of the FBI, Mount Vernon Police Department, Winnsboro Child Advocacy Center, CHRISTUS Mother Frances Hospital in Sulphur Springs, Texas Department of Public Safety-Texas Rangers Service, Hopkins County Sheriff's Office, Arkansas State Police and Searcy County, Arkansas Sheriff's Office for making the recovery and safe return of this child possible.
Franklin County Sheriff's Office will continue to work with the FBI in this ongoing investigation.
More information will be released as it becomes available and safe to do so.