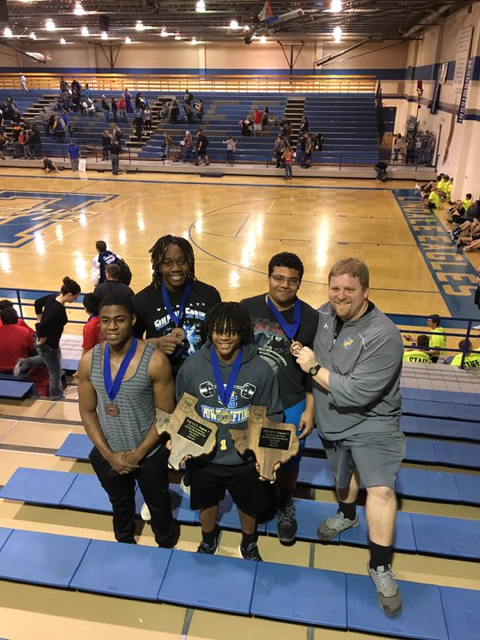 At the regional power-lifting meet in Lindale Saturday, the Wildcats finished fourth as a team, two Wildcats qualified for the state meet, and two others earned alternate status at state.
Junior Cor'Tavius Pruitt had an incredible meet. He qualified for state by winning the 181 pound weight class. Pruitt also received awards for Outstanding Squat and for Outstanding Tournament Lifter. Junior D'Idrec Dugan in the 220 pound weight class finished fourth but qualified for state by achieving the automatic qualifying total in weight lifted. Senior Isaiah Neal in the 181 pound weight class and junior Ian Blanch in the 275 pound weight class both finished three and both qualified as alternates for the state tournament.
The state meet takes place in Abilene on March 25. Wildcats Powerlifting Coach Casey Jeter said the regional meet was a great meet and great success for the Wildcats. He ended up taking 11 lifters to regional. Freshman Hayden Keller, in the 148 pound weight class, got to participate in the meet after qualifying as an alternate. Other Wildcats who participated at the regional meet were Oscar Yanez and Alex Rodriguez in the 114 pound class, Cason Goodson in the 132 pound weight class, George Greenway V in the 148 pound weight class, Carson Bridges in the 165 pound weight class and Vincent Morales, who finished sixth, in the 181 pound weight class.