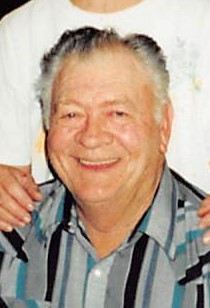 Funeral service for Larry "Bob" Ponder, 76, of Yantis, will be held at 2:00 p.m., Saturday, March 18, 2017 at West Oaks Funeral Home Chapel with Rev. Byron George officiating. Interment will follow at Restlawn Memorial Park with Jayden Modrall, Brison Modrall, Chris Mott, Justin Bowering, Steve Ponder, and Marcus Moreland serving as pallbearers. Visitation will be held from 6:00 to 8:00 p.m., Friday, March 17, 2017 at West Oaks Funeral Home. Bob passed away on Wednesday, March 15, 2017 at ETMC in Tyler.
He was born on August 9, 1940 in Reilly Springs, TX, the son of John W. and Avis Ruth Ponder. He married Joyce Moreland on November 30, 1958 in Hugo, OK. She survives. Bob was a member of Yantis Baptist Church. He worked as a dairy farmer for many years.
In addition to his wife, he is also survived by son, Larry Anthony Ponder and wife Tina of Reilly Springs, Michael Ponder of Yantis, Tim Ponder of Yantis, daughter, Phyllis Miller and husband Jerry of Yantis, grandchildren, Dawna Modrall, Chris Mott, Valerie Ponder, Stacy Roberts, Bethany Ponder, Heather Bowering, Brooke Ponder, Tonya Ponder, Tabatha Ponder, Keaton Ponder, and great-grandchildren, Jayden, Brison, Miley, Kayden, Ryleigh, Dallas, Rowdy, Noah, and Jackson.
He was preceded in death by his parents, son, David Lee Ponder, granddaughter, Chelsey Ponder and brothers, Don, Bill, and Johnny Ponder.
Arrangements are under the direction of West Oaks Funeral Home.