There is soccer and softball on this Tuesday game day.
The Lady Cats' softball team will be opening district play at Greenville. The Lady Cats had a successful pre-district campaign. They enter their Tuesday night district opener with a 13-4 record. They played in three tournaments and had a single game at McKinney as well.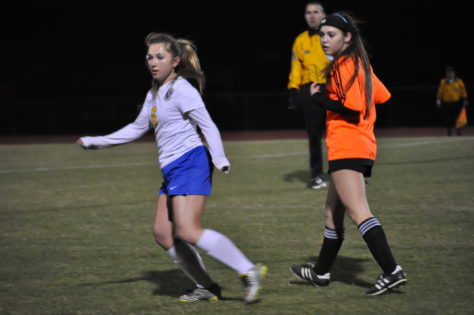 The Lady Cats' soccer team will be at home playing the Mt. Pleasant Lady Tigers. The Lady Cats are currently in second place in the district. They have a 6-3 district record and they are 11-6-2 for the season. A JV contest takes place at 5:30 p.m. with varsity to follow at around 7:15 p.m. We will bring you Lady Cats' soccer against Mt. Pleasant Tuesday night at around 7:15 p.m. live on KSST Radio. We will also videotape the game for replay on Channel 18 TV on Suddenlink Cable at a later date.
Meanwhile the Wildcats' soccer team will try to strengthen their playoff outlook as they will face first place and unbeaten in district play Mt. Pleasant on the road. There will be a JV game at 5:30 p.m.with varsity to follow at around 7 p.m.