In a contested hearing in Eighth Judicial District Court Wednesday afternoon, Eric Dale Bailey, guilty of a Felony 2 level Arson, was sentenced to 15 years in the Texas Department of Criminal Justice. Bailey was guilty of a Felony 2 Arson.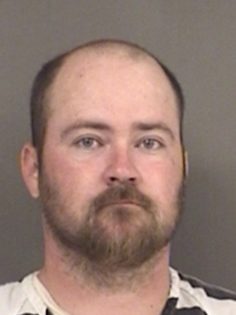 Bailey, 31, of Sulphur Springs was arrested for arson related to an early morning fire in the 900 block of Gilmer Street. At the time of the arson, Fire Investigator Aaron Kager told KSST News, Sulphur Springs fire investigators sought to determine the reason for an April 29, 2015 auto fire discovered at 2:03 a.m. behind what had been the location for Father and Son Auto on Gilmer Street.  According to Kager, the fire was discovered when Sulphur Springs Firemen were returning to Fire Station 2 and noticed the blaze. They responded to the location. After putting out the fire, the Captain on duty discovered a few things that were abnormal regarding the fire and notified the City Fire Marshall. The scene of the fire was cleared at 3:55 a.m. on the 29th. After collecting video from nearby businesses, a vehicle was found to be leaving the scene shortly before the fire was discovered. Sulphur Springs Police Officer Amanda Weatherford located the vehicle and identified the suspect. After questioning, Bailey confessed to the fire.
He was an ex-employee of the now defunct Father and Son Auto business that was at the location. Baily is a registered sex offender and has been charged with forgery, drug possession, and possession of a fire arm by a felon in the past.