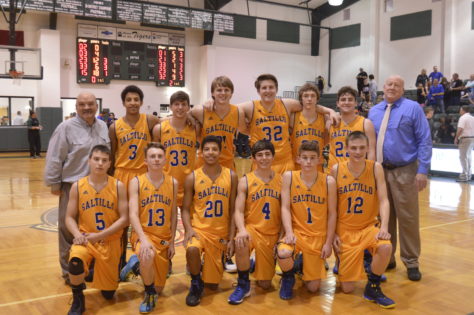 A good Saltillo Lions' basketball season came to an end last Friday as the Lions lost to Graford, 79-49 at the regional tournament in Mansfield. Graford made six of their first 7 shots and jumped out to a 27-7 first quarter lead.
Leading the Lions in scoring was Michael Simmons with 13 points. Other Saltillo scorers included Ryan Prewitt with 7, Lyle Bench with 6, Walker McGill with 5, Trevor Moore and Clayton Wilson with 4, Adam Valenzuela and Matthew Gurley with 3 and Logan Camp and Dakota Patridge with 2.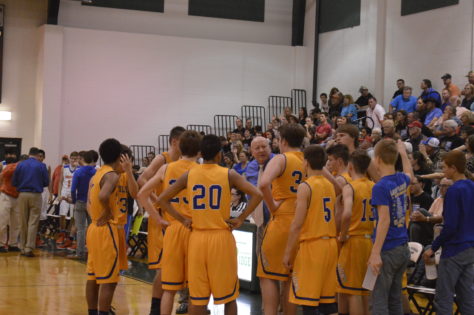 Coach Bill Giles said his team played hard and did some things well in the loss. He complimented the teams seniors: Dakota Patridge, Clayton Wilson, Logan Camp and Adam Valenzuela for their leadership, commitment to team and their attitude.