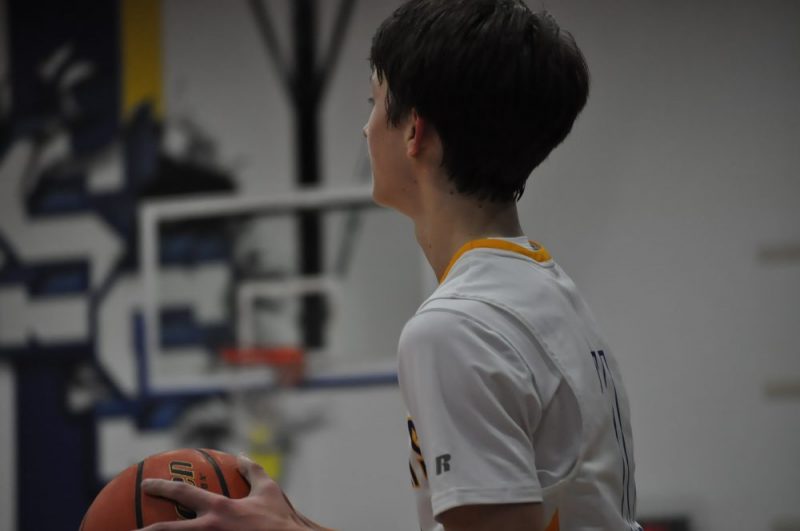 Wildcats Basketball Coach Clark Cipoletta said his Wildcats played pretty well on offense and defense but it wasn't enough as a red hot shooting Mt. Pleasant came out on top at home, 65-53 Tuesday night. The Tigers improved to 11-0 and they clinched the district championship. The Wildcats are 8-2 in district play. The Wildcats did clinch second place after Marshall surprised Hallsville Tuesday night. The Wildcats are now 23-6 for the season.
Coach Cipoletta said Mt. Pleasant hit 11 or 12 three's Tuesday night. One Tiger had 6 three pointers in the first half. Victor Iwuakor led the Wildcats with 14 points. Michael Jefferson and Ke'Ontae Dunn had 11 points each. Keaston Willis had 7 points. Coach Cipoletta said after the Wildcats trailed 40-31 at the half, the Wildcats made a strong run and trimmed the led to just one point. He said then Mt. Pleasant answered with several threes.
Coach Cipoletta said he s proud of his team for their memorable season so far. The Wildcats went only 10-20 last year and were only 3-11 in district play. Coach Cipoletta said the Wildcats match up well with lots of teams and should do well in the playoffs.
First the Wildcats have two more district games to play. They will host Greenville at home Friday night on Senior Night. Dunn and Dane Rutherford will be honored. The Wildcats wrap up district at Hallsville next Tuesday night. Coach Cipoletta said he's trying to create a culture where the playoffs get to be normal year after year.