There are playoff basketball and district soccer games on this Tuesday game day.
The Wildcats' basketball team, the second place team in district, will face North Forney, third in its' district, in a bi-district game at Lindale at 7 p.m. Tuesday. The Wildcats are 25-6 for the season. Their 25 wins matches the best in school history. The playoff is a first for Wildcats Basketball Coach Clark Cipoletta and for all the members of this year's Wildcats' team. We will bring you Wildcats' basketball Tuesdaynight on KSST Radio live beginning at around 7 p.m. We will also videotape the game for replay later on Channel 18 on Suddenlink Cable.
The Wildcats' soccer team is playing at home against Pine Tree. There will be a freshman game at 5:30 p.m. and a varsity contest at 7 p.m. Both games are at the SSHS Track Complex field. The game marks the beginning of the second half of district play. In the first half in six games, the Wildcats got 1 win, 2 shootout losses and 3 outright losses. The Wildcats are 8-4-3 for the season. Pine Tree won the first match between the two at home back on January 27.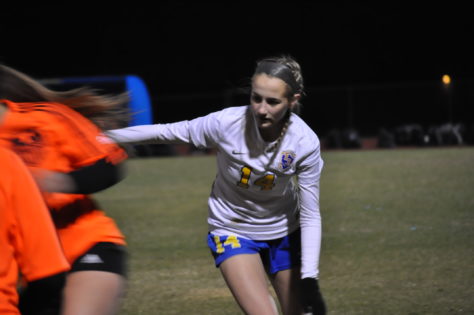 The Lady Cats' soccer team will be playing at Pine Tree Tuesday night. The freshman game will be at 5:30 p.m. with the varsity match to follow at around 7:15 p.m. The Lady Cats are 4-2 in district play and 9-5-2 for the season. They defeated Pine Tree in overtime in Sulphur Springs back on January 27.