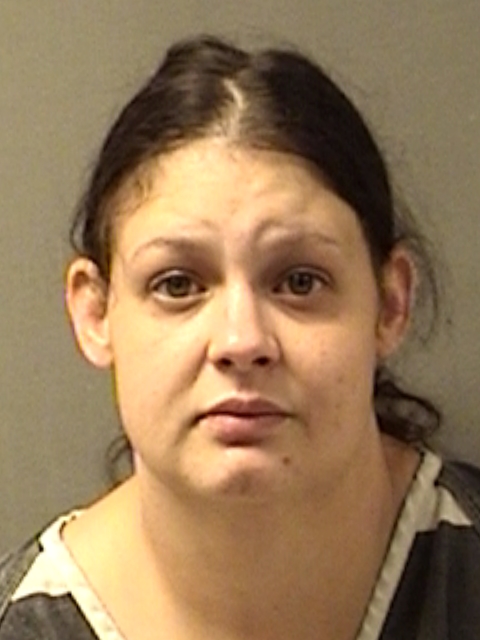 A female walking southbound near the State Highway 154/County Road 2300 intersection at 12:30 a.m. Thursday morning appeared to be under the influence of a narcotic when the Hopkins County Deputy stopped to offer aid. Her rapid speech, trouble making eye contact, and clenched jaw  raised a number of red flags for the deputy.
When he called into dispatch with identifying information, Heather Branch Carey, 28, of Dallas sat in the middle of the roadway. The deputy repeatedly asked if she had narcotics and she continued to answer no.
At the jail, she was found to have in her possession a concealed a back bag containing two separate baggies and three hypodermic needles. In the baggies was a clear crystal like substance that tested to be methamphetamine. She is in Hopkins County Jail charged with Possession of a Controlled Substance Penalty Group 1, over 4-grams but less than 200-grams and with Tampering with Evidence. She is being held on a total of $80,000 in bonds.