JACE AND JESS CUNNINGHAM OF SULPHUR BLUFF JR. FFA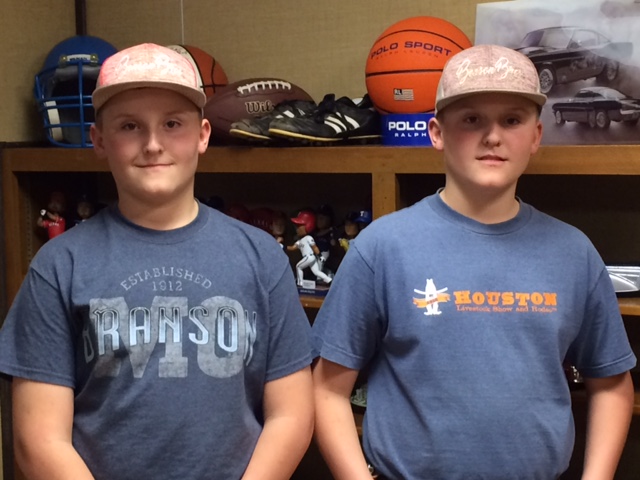 These brothers are getting their livestock projects ready for the Hopkins County Junior Market Livestock Show, sponsored by NETLA, the Northeast Texas Livestock Association. Jace is showing a goat and Jess is showing a lamb. The annual show and sale is coming up February 23-25 in the Civic Center arena. Spectators are welcome to come out and meet the competitors and view the over 300 animal projects.
Since last Fall, each student has been raising, feeding and grooming at least one livestock project to enter in the 2017 Show. Lamb and goat classes will be judged on Thursday afternoon February 23, and all other livestock are scheduled for judging through the day Friday February 24.
The Sale of Champions starts at 1pm Saturday February 25, with the Ag Worker's Stew starting at noon. Approximately 130 projects will be included in the sale, with the opportunity for their young handlers to earn money for college, based on buyers' bids. If you would like to help these youth in agriculture, come to the Sale of Champions and place your bids or added money. The NETLA organization was formed in 2002. Last year, over $350,000 was raised by the NETLA organization devoted to student scholarships.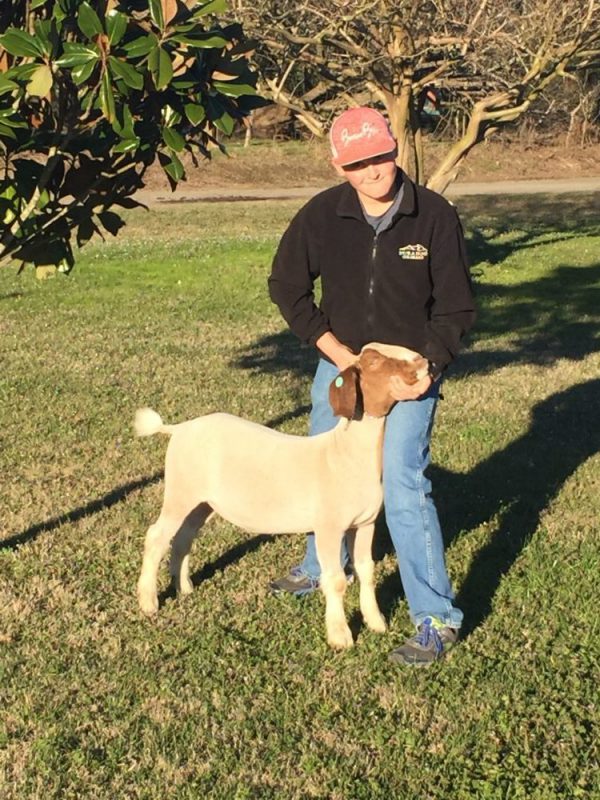 JACE WITH GOAT PROJECT AND JESS WITH LAMB PROJECT