L to R, FFA Youth Cannon Gibson, Aaron Stanley, Josh Couch, Rachel Stanley and Mollie Gibbins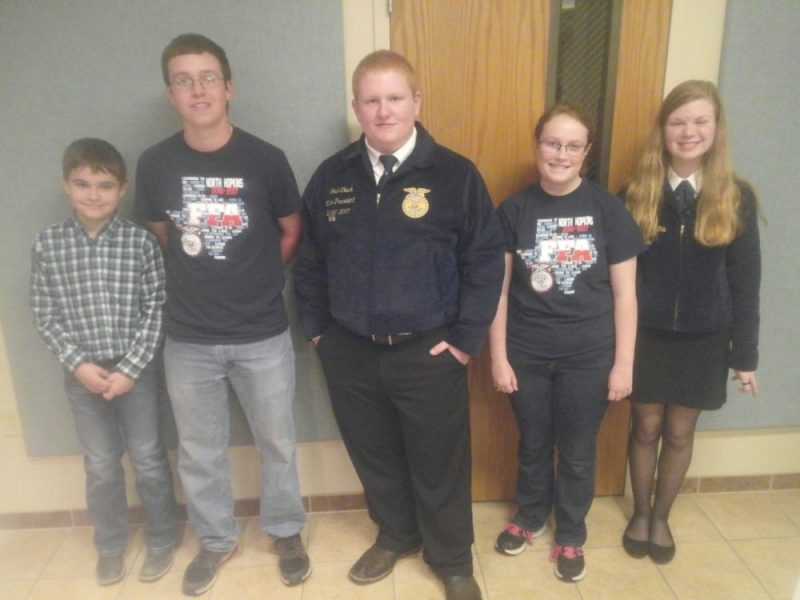 About two dozen Hopkins County FFA and 4H Youth hosted potential buyers on Thursday February 23 for a prime rib lunch in the dining room of First Baptist Church. The youth helped seat and serve the diners, refilled glasses and made sure their guests got their fill including desserts. Several Hopkins County clubs were represented including North Hopkins, Miller Grove, Cumby , Sulphur Springs and Sulphur Bluff.  You can meet these youth and many others at the Hopkins County Junior Market Livestock Show on Thursday February 23 and Friday February 24 in the Civic Center Arena. You are also welcome to attend the Sale of Champions on Saturday February 25 starting at 1pm to see the best of the best livestock entries, congratulate these future farmers and ranchers and help them earn college scholarship money. Another tradition, the Ag Workers Stew and Chili, will be served at noon.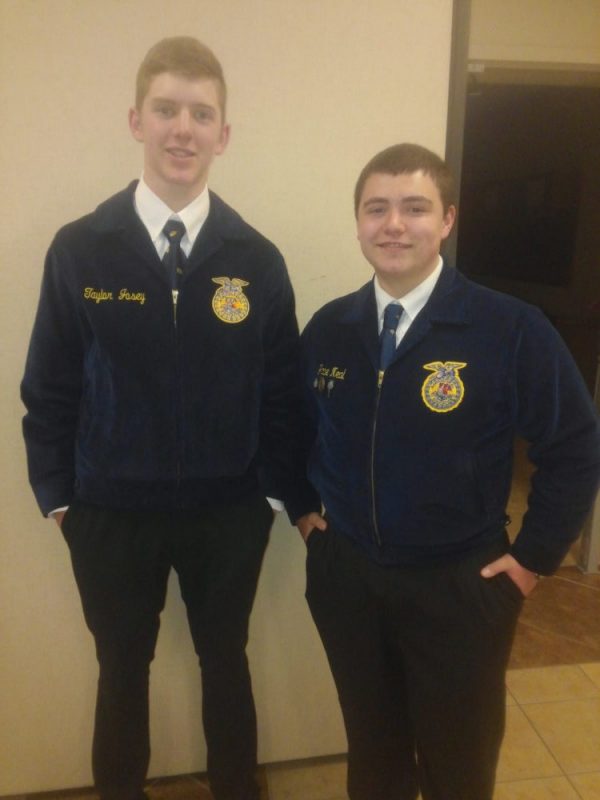 Sulphur Bluff FFA Seniors… Taylor Josey is in Ag Mechanics and Jace Neal gets involved in public speaking and livestock.
Sophomore Kayleigh Brewer and Freshman Carol Nabors are in the Como-Pickton FFA Chapter and both have been showing pigs since they were 4H youth.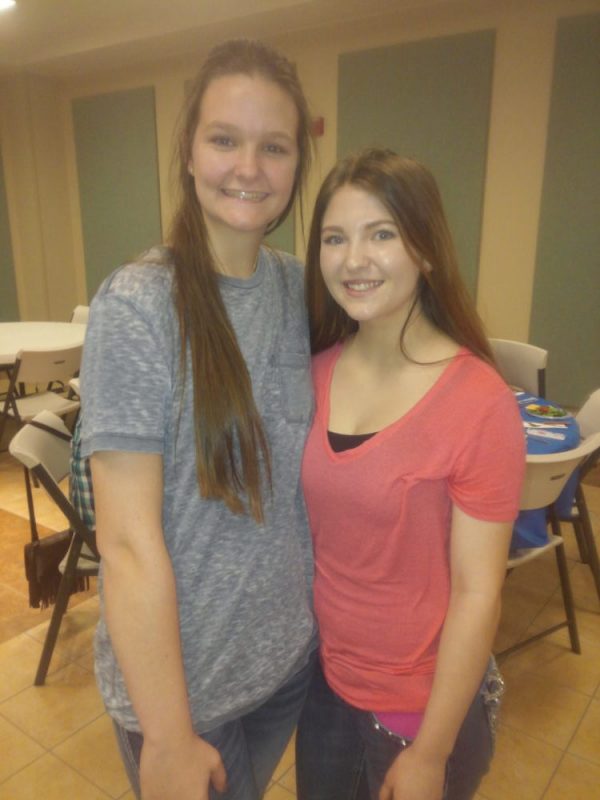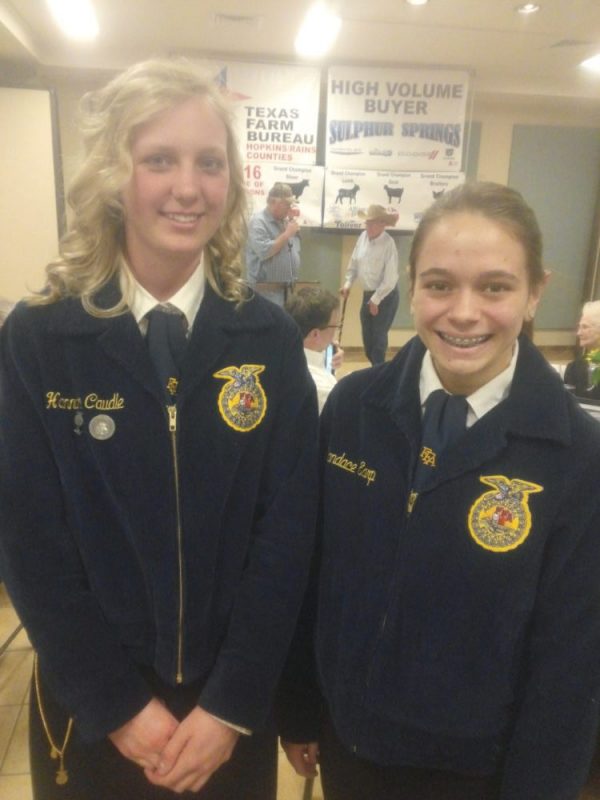 Miller Grove FFA Seniors…Hannah Caudle will show a steer, a lamb and pigs, and Candace Earp will show pigs. Both have been active in livestock showing for about 10 years.
Cumby FFA Seniors…Hunter Cash shows steers and Shealey Wells will exhibit a goat….Miller Grove FFA Sophomore Grant Earp will enter pigs and Cheyenne Gray will show heifers and steers.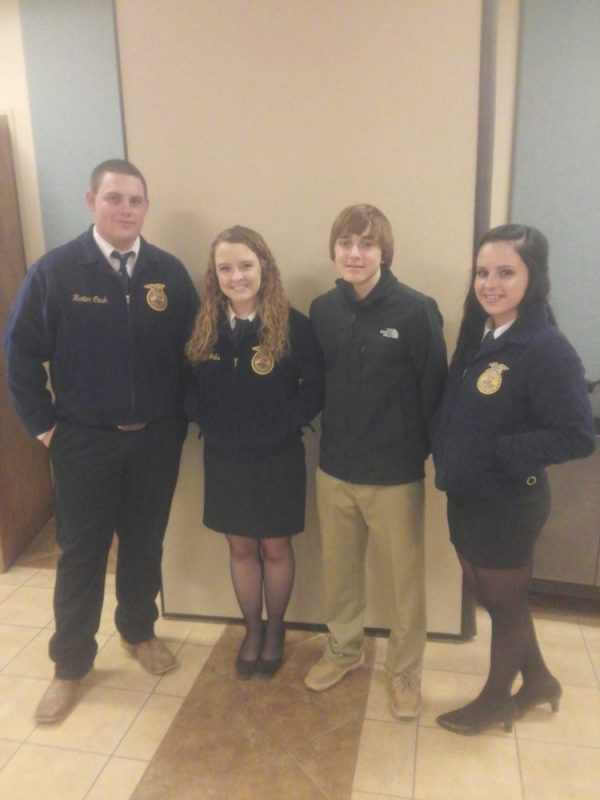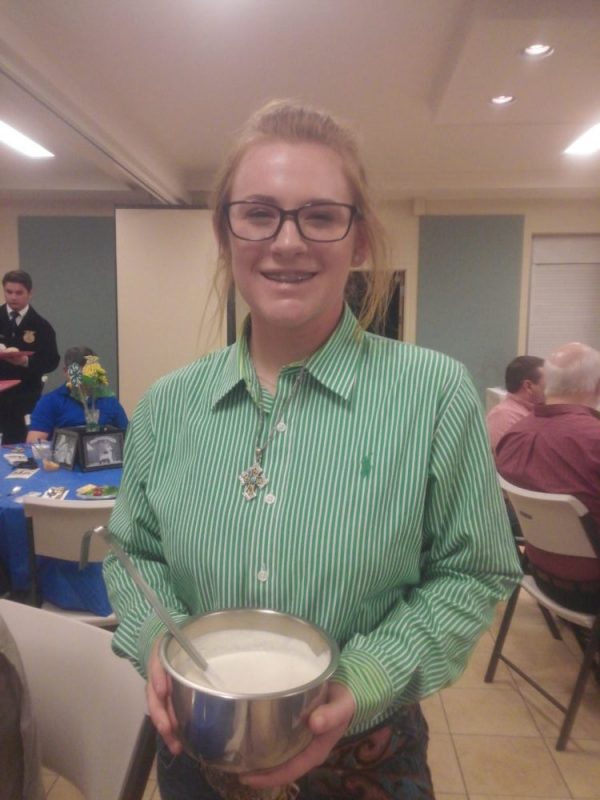 Savannah Allen is an 8th-grade 4H Infinity student who shows heifers and goats…and the Deterding sisters Penelope and Esperanza, also 4H Infinity members, will have poultry entries.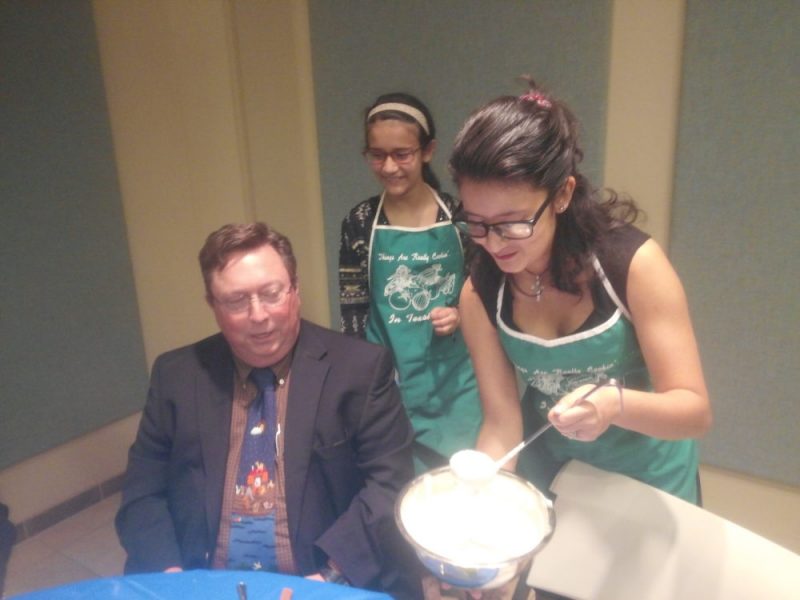 Josh Couch and his twin brother Jake are Seniors in the SSHS FFA Chapter. Both have been showing cattle at major Texas shows and in 2017, Jake's Brown Swiss Heifer won first place in open and junior dairy show classes at Ft. Worth, and 19th place with his Hereford heifer. Both Josh and Jake did well in Beefmaster and Hereford divisions back in 2016 at the Texas State Fair Ag Show. At San Angelo in February 2017, Josh placed third out of 1,300 entries with a breeding-class gilt. Josh plans to go to auctioneer school and Jake into a welding. Josh currently is vice-president and Jake is president of the SSHS FFA Chapter and both actively promote agriculture careers to other students.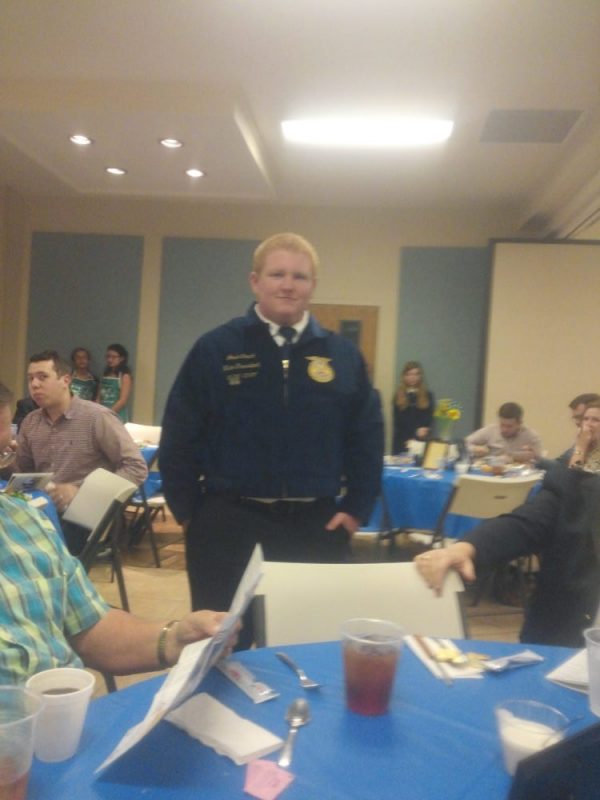 Farm Bureau member Yvonne King served as Emcee for the annual event which is always well-attended.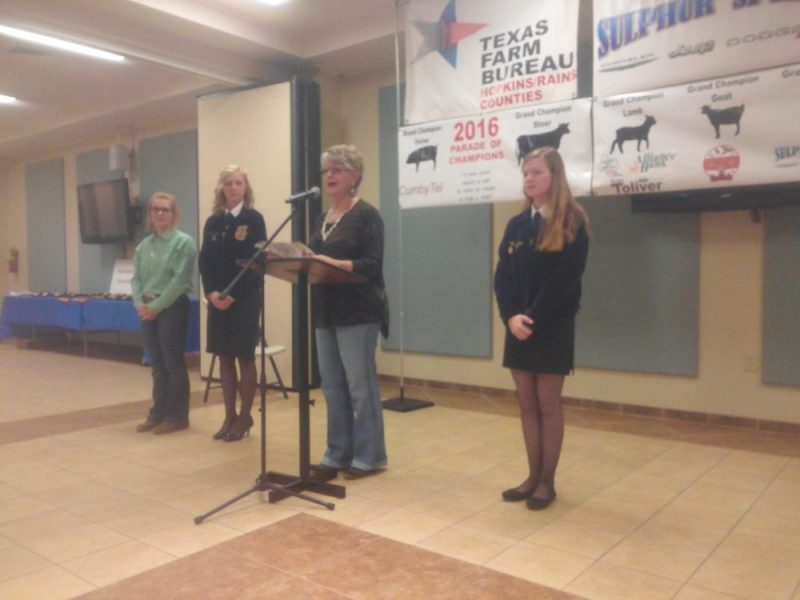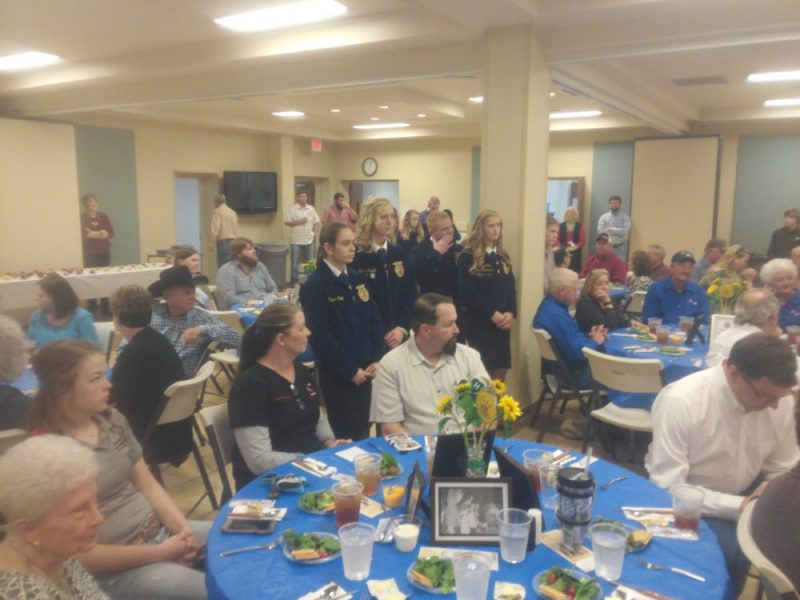 Cheyenne Mitchell, first-Vice President of the Miller Grove FFA Chapter spoke about the impact NETLA has had on her school career and her future plans. Another speaker, Stacy Spradlin Hrabal explained the NETLA legacy that her late father Larry Spradlin had begun. She believes his legacy lives on today through FFA and 4H leaders, Ag teachers, farm/ranch lenders and businessman and through the various Ag producers in Hopkins county as they each help support the next generation's interest in agriculture.