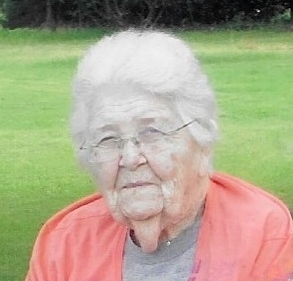 Funeral services for Mary Alice (Hooten) Estes, age 91, of Sulphur Springs, will be held Wednesday, February 15, 2017 at 2:00 P.M. at the First Baptist Church, Spence Chapel, Sulphur Springs with Rev. Gary Jordan officiating and Rev. Fred Lewis assisting. Interment will follow at Pleasant Grove – North Cemetery with Gary Thompson, Robert Goodman II, Sam Silvers, Glen Wardlow, Andy Young, Bill Young, Bobby Goodman and Ronny Doss serving as pallbearers.  Visitation will be held Tuesday, February 14, 2017 from 6-8 P.M., at Murray-Orwosky Funeral Home.
Marya passed away Saturday, February 11, 2017 at Christus Mother Frances Hospital.   She was born on May 2, 1925, daughter to Roy Lee and Emma Lou (Young) Hooten in Lubbock, Texas.  She married Robert L. Estes, Jr. on June 16, 1960 in Lubbock, Texas. She graduated from Texas Tech in Lubbock with a Music Education degree and Phillips University, Enid Oklahoma with a degree in Religious Education, she also attended TCU ad TWC. Marya taught school at Matthews Jr. High in Lubbock, Indian Reservation Schools in Enid, Oklahoma, Roxton ISD and 17 years at North Hopkins ISD in Birthright, Texas, teaching a total of 34 years.  She was a 4-H Leader in Hopkins County for many years, and was active in Rebecca's of Odd Fellows Lodge (Sulphur Springs), Girls Scouts (North Hopkins, Lubbock), VFW at Tira, member of Beckham Baptist Church, active in CDC, UDC and she sang with the Silvertone Choir at First Baptist Church in Sulphur Springs.  She loved playing the piano for her churches and schools.  She was also a passionate artist.
She is survived by her daughter Mary Goodman and husband Robert; grandchildren Robyn Goodman of Corsicana, Robert Lee Goodman of Irving and Krystyna Goodman of Irving.
She was preceded in death by her parents; husband, Robert Estes, Jr.; sisters, Clara Burford and Emma Normand.
Memorials can be sent to First Baptist Church (Irving) music or Kid's Day Out Program at 403 S. Main, Irving, TX 75060 or First Baptist Church, 116 Oak Street, Sulphur Springs, TX 75482.