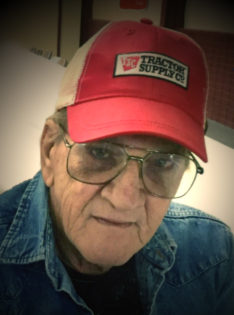 A Memorial Service to celebrate the life of Larry David Mays will be held
March 4, 2017
at Pickton United Methodist Church in Pickton , Texas at
11:00 a.m.
Reverend Henry Suche and
Reverend David Mays will officiate. He passed away February 12, 2017 in Winnsboro, Texas.
Larry was born April 22,1947 to Thomas B. Mays and Edith Miller Mays in Sulphur Springs,Texas. He attended school in Pickton, TX and graduated in 1965. Larry served in the United
States Army, 5th Special Forces Group as a Green Beret. He served in Vietnam. He worked forMays Trucking Company and Moolah Transport, until retirement. He spent his retirement years
watching the Dallas Cowboys, the Texas Rangers, spending time with his children, grandchildrenand fishing as much as the weather permitted.
He is survived by his children: Wayne Mays of Quitman, Misti and Billy Huie of Winnsboro,Charles (Chuck) Mays of Pickton, and Stormie Vance of Winnsboro; grandchildren: Kelsey Huie,
Kolton Huie, Braydon Vance, Payzlee Essl and Kendall Busby. He is also survived by threebrothers, two sisters and numerous aunts, uncles, nieces, nephews and cousins.
Larry is preceded in death by his parents; a brother, James Paul Mays and a sister, Marilyn Mays
Odom.
Interment in New Pickton Cemetery.