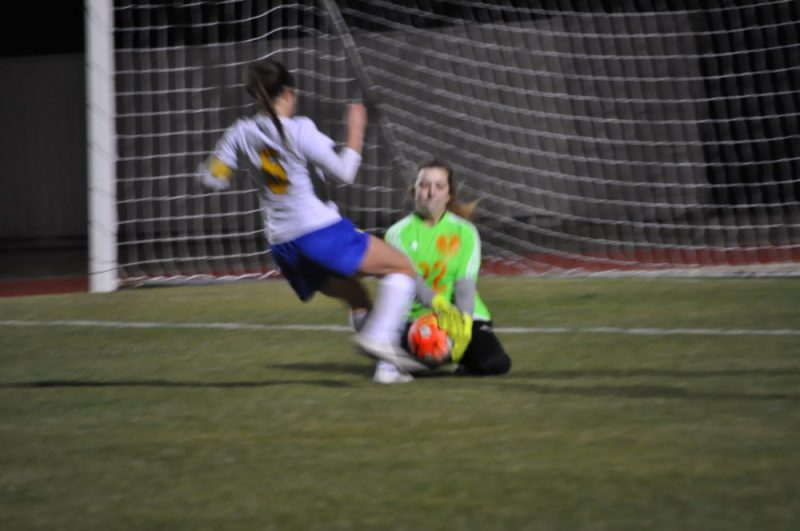 The Lady Cats' soccer team fell behind Texas High 2-0 in the second half and a late rally fell just short as the Lady Cats lost 2-1 Friday night at the SSHS Track Complex.
After a scoreless first half, the Lady Tigers scored goals at the 25:58 mark and again at 14:59 to go. The Lady Cats' Sophie Young scored a goal at 5:34 to cut the lead in half. The freshman Lady Cat appeared to head butt the ball out of the goalkeeper's hands into the net. Despite pressure, the Lady Cats could not get the tying goal.
The Lady Cats slipped to 2-1 in district play and they are now 7-4-2 for the season. After a bye Tuesday, the Lady Cats will resume play next Friday at Mt. Pleasant.