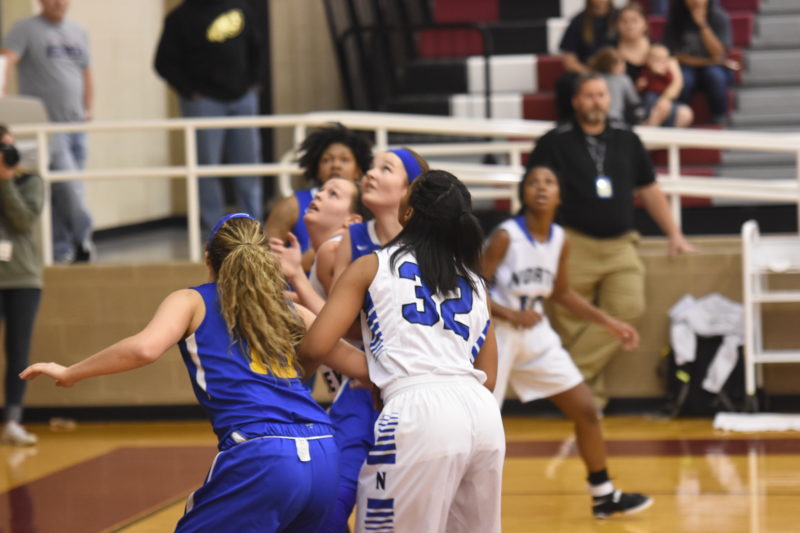 The Lady Cats' basketball team led for almost the entire bi-district game Monday night at Rockwall- Heath until North Forney went ahead on a big three point shot with just a few seconds left. The Lady Falcons preserved the lead with an interception of a long pass and then tacked on one more foul shot to win the game, 46-43.
The Lady Cats led by 6, 33-27, going into the fourth quarter but they were outscored, 19-10 in the last quarter. Lady Falcons leading scorer Kalen Green hit the decisive three point shot and led all scorers with 17 points. Sadavia Porter led the Lady Cats with 12 points before fouling out with several minutes left to play. Kaylee Jefferson scored 11 points despite drawing a crowd of defenders every time she touched the ball.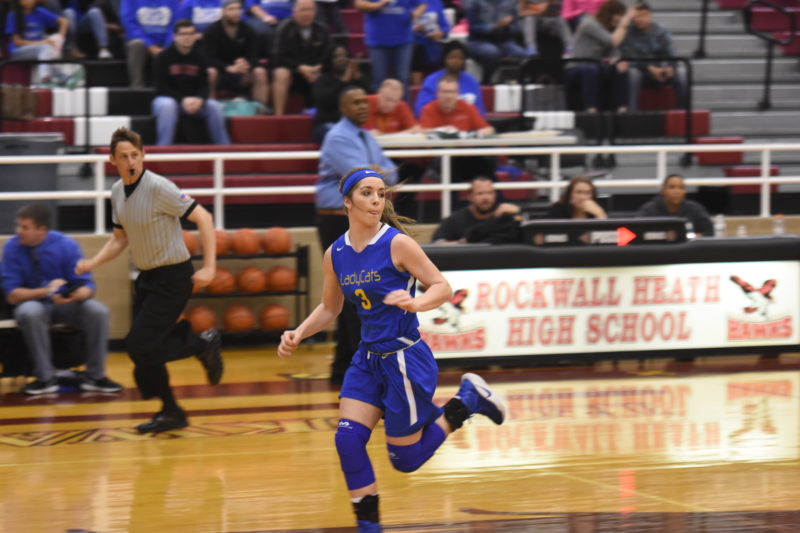 The game marked the last game for four Lady Cats seniors: Tori Moore, Rita Hill, Daieyshia Pruitt and Destinee Weeks. The Lady Cats ended the season with a 26-4 record, tying last year's total of 26 wins, the most by a Coach Jeff Chapman team here. The team's legacy will include winning a second straight district championship.
The bi-district loss broke a 19 game winning streak for the Lady Cats including a perfect 12-0 district record.