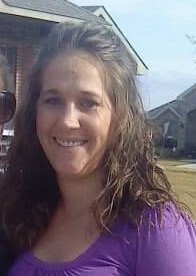 Funeral services for Jessica Lorraine Fierst, age 30, of Sulphur Springs will be conducted at 2:00 p.m., Wednesday, February 22, 2017 at League Street Church of Christ with Rev. Brad Sullivan officiating. Interment will follow at Mahoney Cemetery with Sean Parker, Chris Parker, Bill Holden, Sheehab Hossain, Mason Martinez and Johnny Anderson serving as pallbearers. Visitation will be from 1:00 to 2:00 one hour prior to service time at League Street Church of Christ. Jessica passed away at Christus Mother Frances Hospital on Sunday, February 19, 2017.
Jessica was born on May 6, 1986 in Kerrville, TX, the daughter of Greg Fierst and Dawn Marie Gunsell Fierst. She worked as a home health attendant. She is survived by her father, Greg Fierst and wife Beverly of Ft. Worth, mother, Dawn Shawn and husband Larry of Sulphur Springs, sisters, Lyndsay Anderson and husband Tommy, Erika Fierst and husband Shahed Hossain and Kaitlyn Allen and husband Mason Martinez all of Sulphur Springs, grandparents, Marilyn Fierst and Karen and Jerry Brady, nieces, Chloe, Kylee Jo, Mattie, Ayva and Sophia and several aunts, uncles and cousins.
She was preceded in death by one niece Ema Ann Lorraine.
Arrangements are under the direction of West Oaks Funeral Home.