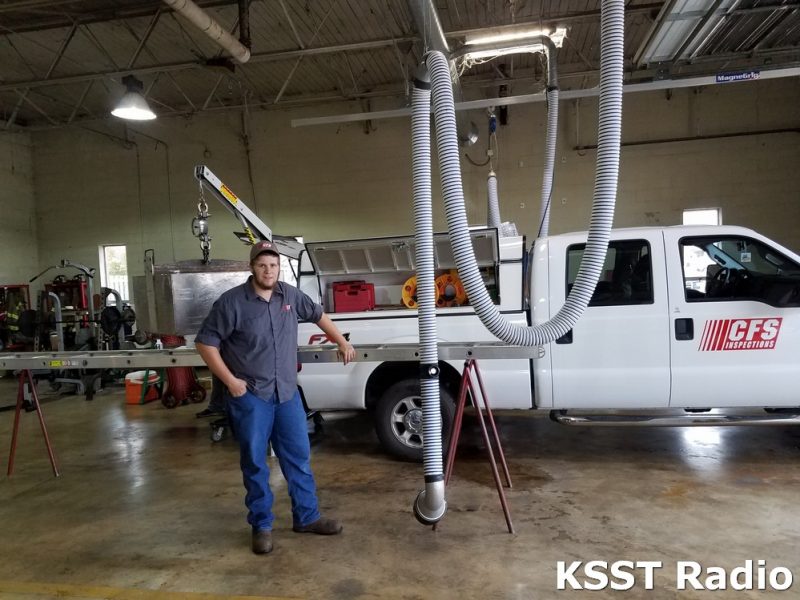 Equipment testing for Sulphur Springs Fire Department came Wednesday January 11th, 2017.  Ladders and trucks were
examined by technicians who specialize in this type of inspection.
Tests include a #500 weight lowered onto ladders to simulate the weight of an equipt fireman and a fire victim.  A permanent deviation of more than 0.5 inch mean a trip to the recycle bin. A Port-A-Power is applied to the hooks at the top of the ladders to check for heat fatigue.  Heat degrades the alloys used in the ladders so thermal sensing labels are read and re-applied.
The entire Sulphur Springs Fire Fighting Fleet will be tested and inspected. Emergency vehicles will be moving between the two fire stations throughout the day.