Announcing exciting season opener "String of Pearls" are Sulphur Springs Community Players members and new slate of officers.   Pictured are: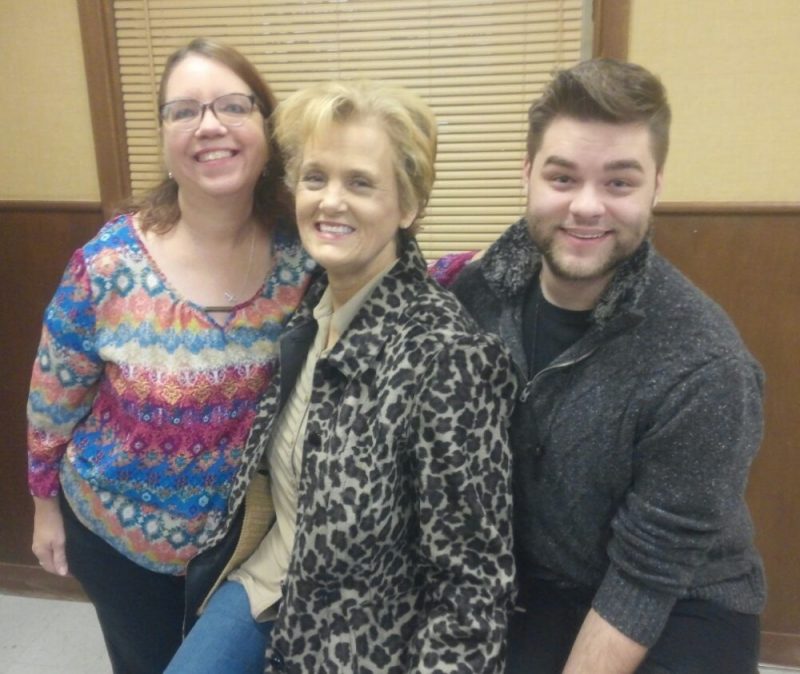 2017 PUBLICIST/HISTORIAN KATE HUTLEY, THE SHOW'S ASSISTANT DIRECTOR CINDY LANCASTER AND PLAYER'S ARTISTIC DIRECTOR TRISTON PULLEN
A recent off-Broadway hit, String of Pearls is a study of the lives of the 27 women who have owned or possessed the beautiful string of vintage pearls which has become a bride's gift. As the pearls changed hands, their significance and value is as unique as each woman. Touching and triumphant, the multiple roles are portrayed by 9 local actresses. The show will be staged at Main Street Theater at 227 Main Street in downtown Sulphur Springs on Friday January 27 through February 5, 2017. Tickets are $10. Make reservations online at mainsttheatre.com, by calling 903-885-0107 or at the door. Rated PG, adult content. If you support live community theater, consider becoming a Community Player member too!