by Jan Vaughn
Wesley Weir, son of Robert and Yvonne Weir, bowled with the "My Heroes" team on Saturday, and then he and his family had a great lunch at Redneck Café. Wesley had appointments in Dallas on Friday and Monday. Yvonne reports, "We have a new great-niece. Kaitlyn (daughter of Dana and granddaughter of Mary Helen) had a sweet baby girl this week. Her name is Avalynn."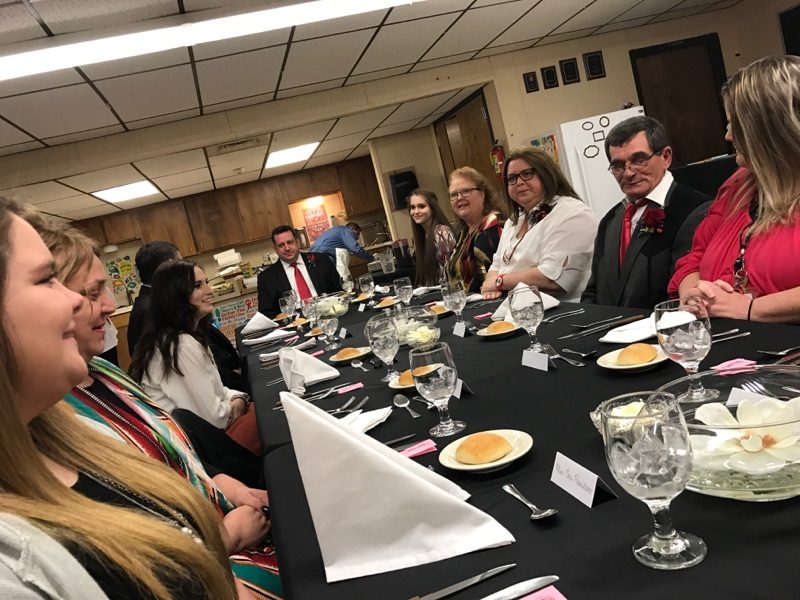 In honor of School Board Appreciation Month, the North Hopkins Hospitality/Restaurant Management class prepared a wonderful meal for the board members, administrators, and a few others who attended the board meeting on Thursday night. The group, including 5 students, were served by the class teacher, Dee Ann Melton and Maygan Adams, another teacher at NH. The board members and superintendent wore corsages and boutonnieres, which were made by the Floral Design Class.  Everyone enjoyed the formal dinner. I want to express my appreciation to the board, and to the teachers and students who made the evening so special.
Yvonne Weir, Regina Taylor, and I met Brenda Allen at Arturo's Wood Fired Pizza for lunch on Thursday, in honor of Brenda's birthday. We enjoyed a delicious meal and time of visiting.
I always need and appreciate input from my friends to help keep me informed of news in our community. If you have any news pertaining to Tira residents, past or present, please contact me, Jan Vaughn, at 903-945-2190 or 903-438-6688 or [email protected].