During the last legislative session in Texas, a law was passed requiring the Commissioner of Education to develop a system that would give every campus and district in the state a grade from A to F in five domains.  As required by law, the commissioner has developed a system and prepared a report for the legislature that is a preliminary attempt to comply with the law.  The report is unofficial and one possible method of assigning letter grades to each campus and district using only 4 of the 5 domains.  The Texas Education Agency states that this report is a work in progress.  The final criteria for rating schools will not be established until the summer of 2017 with the first set of grades to be released in August of 2018.
On December 8, 2016, the Texas Education Agency published the School Report Cards for every district in the state.  The purpose of the report cards is to "inform parents and guardians about a campus's individual characteristics and its academic performance."  Using the 2015-2016 data, every district in Hopkins and Delta County Met Standard and earned multiple distinctions.  Mike Morath, Texas Commissioner of Education, stated "Earning one or more distinctions is noteworthy and should be a source of pride in a community."  Now, a different rating system using the very same data from 2015-2016 will be released using an A-F rating for all campuses and districts.  Districts which met standard and earned distinctions may now receive letter grades of C or below.   
This report could lead to very negative feelings among teachers and our communities.  Our teachers work hard every day to educate all of our students in Hopkins and Delta County.  With the student population becoming more diverse, teachers are asked to find new ways to reach students who are in poverty, as well as those who are limited English speakers.  They have accepted every challenge and done an amazing job of meeting the changing standards that the legislature and the Texas Education Agency have set before them.  Our teachers are to be commended.
After conducting our own analysis of the 2015-2016 data and looking at the School Report Cards published by TEA, we believe we are meeting the ideals and expectations of our communities in Hopkins and Delta County, and will continue to do so."
The Superintendents of Hopkins and Delta County:
Shelly Slaughter         Michael Lamb                         Steve Johnson                        Kay Handlin
Cumby ISD                  Sulphur Springs ISD                Miller Grove ISD         Como-Pickton CISD
Dustin Carr                 Darin Jolly                              David Stickels             Denicia Hohenberger
Sulphur Bluff ISD        North Hopkins ISD                 Saltillo ISD                  Cooper ISD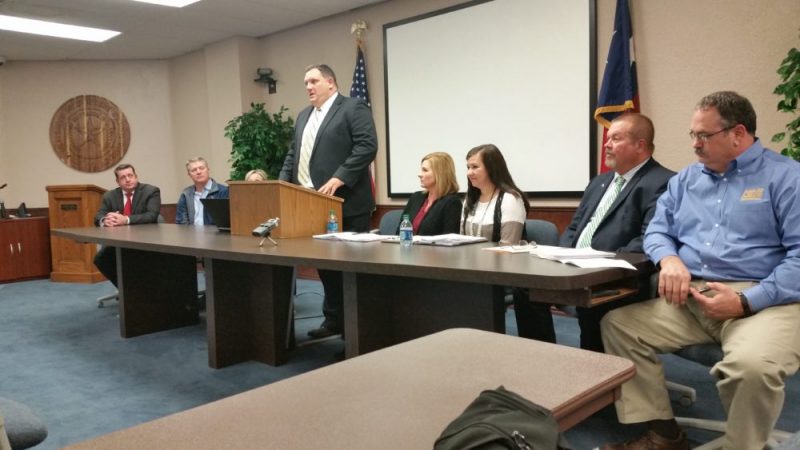 Video by Doug Haston, Channel 18 News