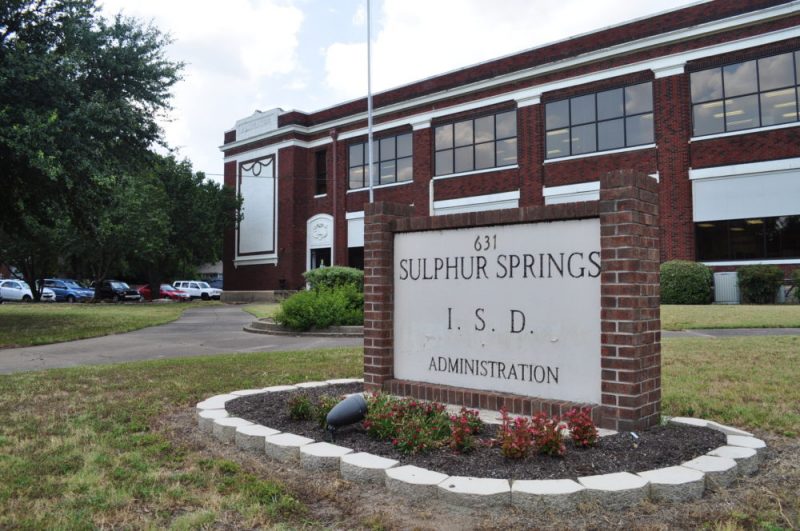 Filing dates have been set for two seats on the Sulphur Springs ISD school board. The dates were set and applications for various waivers were approved during Monday's board meeting.
Places on the board held by Robert Cody and Robin Vaughn will be on the May 6, 2017 ballot. Filing dates for the May 6th board election are January 18 through February 17. One may file for a place on the board at the district administration building.
The board requested a waiver to limit foreign exchange students to three. Superintendent Michael Lamb told the board that schools are allowed to limit the number to facilitate a proper environment for the students who are living with families in the area. He stated the number will allow agencies that place students as they work with those desiring to live and study in the Northeast Texas area.
Also in the applications for waiver, student days will be converted to staff development days for the 2017-2018 school year. Students will attend classes 175 days and 12 days will be devoted to staff development as the waivers are approved by the state. The requests are being made to facilitate the calendar process for the next school year. The same number of days for students and staff development are on the calendar for this school year but the waivers must be requested as they expire. Also six half days are being requested. The half days are flexible and can be used as partial days now that the state is counting minutes, according to Lamb.
The board also approved some personnel moves and new employee:
PERSONNEL
Resignations
Carolyn Marie Craig                           SpEd Aide                                           SS Elementary
New personnel
Jairo Ramirez                                     Bilingual Aide                                      Douglas
Personnel Change                            New position/campus                      Former position/campus
Crystal Cervantes                               Grade 3 teacher/SS Elementary        Head Start Aide/ECLC
Jordan Tyler                                        SpEd teacher/Middle School              SpEd Aide/Middle School