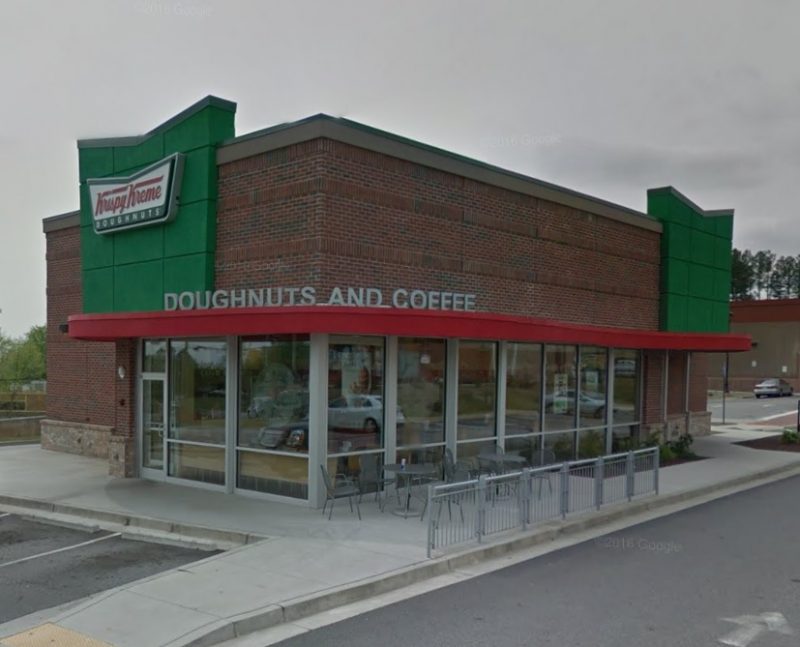 A message was written on a box of doughnuts purchased by a police office in Smyrna, GA recently.  KSST contacted Krispy Kreme Doughnuts for a comment on the matter.
Here is the response.
Thanks for reaching out.
After we were notified yesterday that an officer from the Smyrna Police Department received a box of doughnuts that had writing on it from one of our shops, we moved quickly to investigate the matter and take appropriate action.  As a company, we value both our customers and employees and respect all viewpoints.  The experience did not live up to these high standards we set for ourselves.  We have offered our sincere apologies to the Smyrna Police Department and addressed the matter at the shop.  Furthermore, we will use this opportunity to train the staff at all of our US shops to reinforce mutual respect between employees and customers.  We will continue to take any and all steps to uphold our company standard welcoming all guests to the joy that Krispy Kreme Doughnuts aspires to every day.  As a matter of policy and consistent with our practice, we do not comment on individual personnel matters.
Thanks,
Sarah
Sarah Roof
Corporate Communications Coordinator
Krispy Kreme Doughnut Corporation
370 Knollwood St, Winston Salem, NC 27103
Office: 336-726-8878
[email protected]