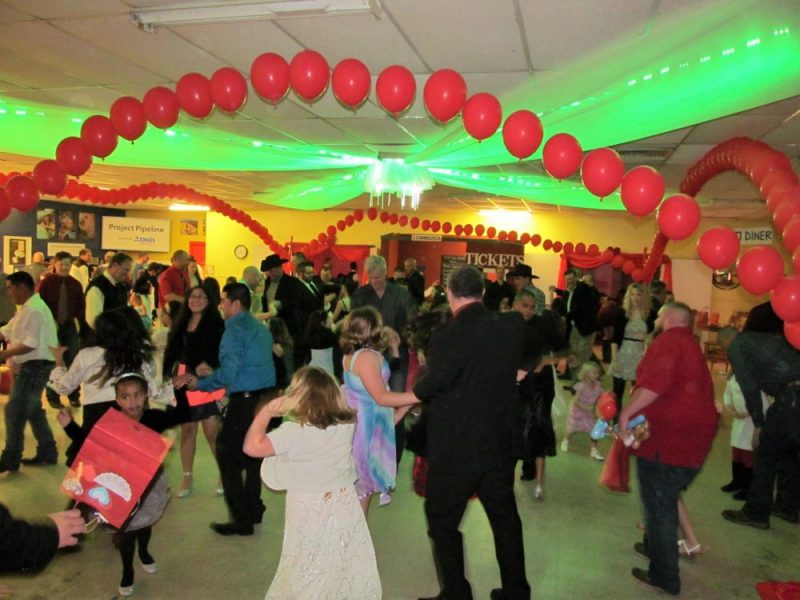 The Northeast Texas Children's Museum has announced "Princesses and Tiaras" as the theme for the 2017 Daddy Daughter Dance. Every young lady dreams of  being a princess and wearing a tiara, so the Daddy Daughter Dance of 2017 will make that dream come true for each girl attending. The event will be Saturday, February 4 from 6:30 to 9:00.
The 2017 Daddy Daughter Dance will introduce a new disc jockey, Bryan Beezley of Beezley  DJ Services. He will be accompanied by his own daughter Casey. Casey will be a part of the dance floor as she encourages young girls to dance. Sometimes the encouragement will be for the dad, granddad, uncle or brother to join them on the dance floor.
Each young girl will receive a tiara that she can personalize with additional jewels. Other "princess" crafts will be available. Additional activities will be focused on making every young girl feel like a princess. The popular Balloon Lady will make another appearance as she uses her craft for making special balloons. Photos will be available for purchase.
Another new addition will be Kathy Erwin, a former caterer. She will work to provide food just right for a princess and her escort. The Thalians Culture Club will again sponsor the food. Guests should expect a new menu for the 2017 Daddy Daughter Dance.
"It is exciting for us to see the continuing enthusiasm for this event. It is so fun for us to do!", said Sharline Freeman, Executive Director. " Beckey Thompson does an amazing job of decorating the Children's Museum for this event.  She has new ideas for this year's dance floor."
Discounted tickets are now on sell at the Northeast Texas Children's Museum and can be purchased by calling 903-886-6055. Tickets purchased before January 23rd are $30 for each girl and her escort; tickets purchased between January 23rd and February 4th are $35. On February 4, the day of the event, tickets will be $40 for each couple. Additional young girls will be $10 each. Thanks to generous donors, scholarships are available for the event.