A City of Sulphur Springs crew makes short work of a derelict house at the corner of W Park and Church street Tuesday morning. The house was inspected before demolition, making sure no one was inside.  During the demolition, the track-hoe operator separates ferrous and non-ferrous metals out for recycling.  Tires and other items not allowed in the landfill near Commerce, TX are also sorted.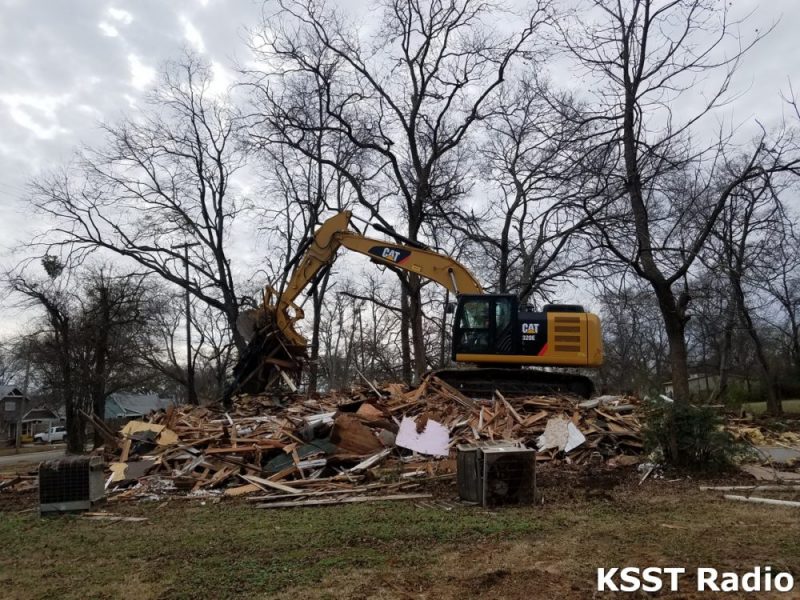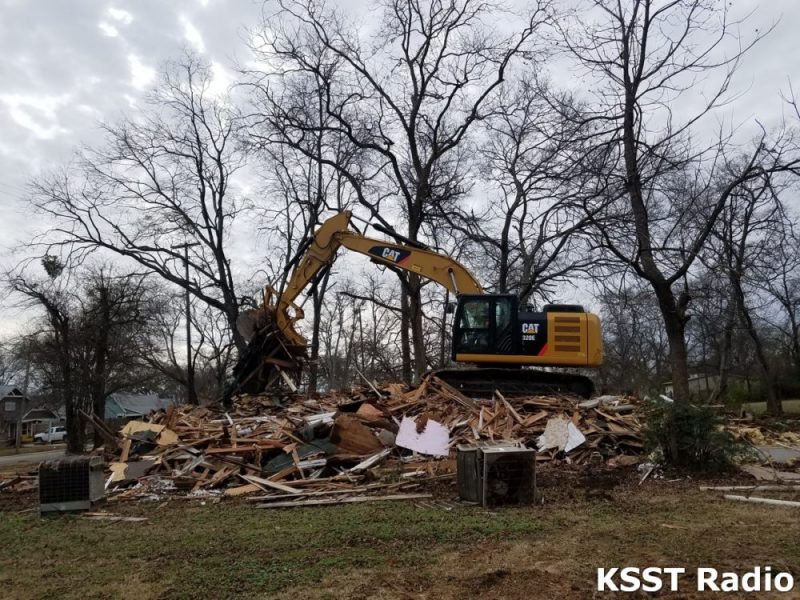 Other 'volunteer' recyclers trespassed over the weekend and removed a portion of the floor.  The tongue and groove boards were cut along one wall, ripped up and spirited away.
This lot and an adjacent one will be combined, and apartments built on the site.  The City of Sulphur Springs takes on a project like this about twice a year.