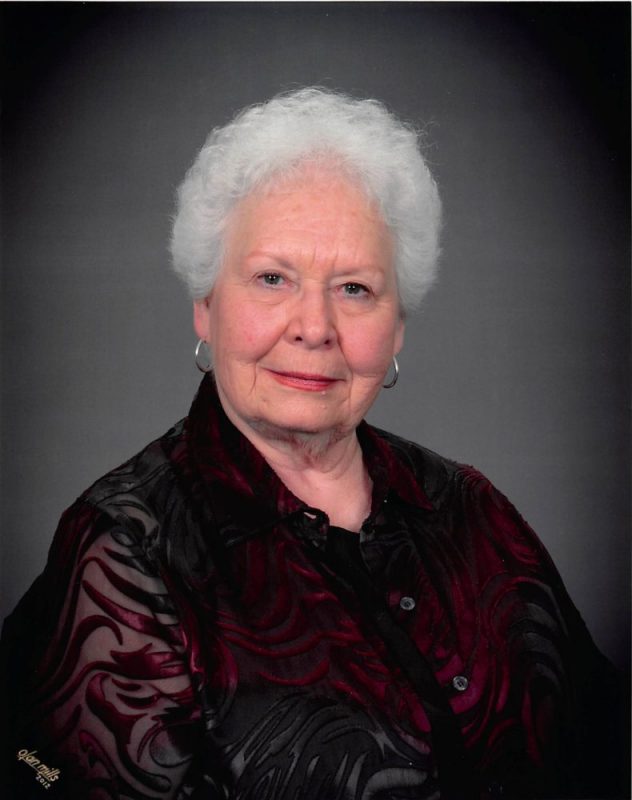 Funeral services for Juanita Wheeler Ashmore Wallace, age 84, of Sulphur Springs will be held at 2:30 p.m., Saturday, January 21, 2017 at West Oaks Funeral Home Chapel with Rev. Dean Libby and Gregg Blevins officiating.  Interment will follow at Sulphur Springs City Cemetery with Gary George, Kyle Mathews, Layne Ashmore, Calan Ashmore, Terry Wheeler and Richard Taylor serving as pallbearers.  There will be no formal visitation.  Ms. Wallace passed away on Wednesday, January 18, 2017 at Carriage House Manor.
Ms. Wallace was born on January 9, 1933 in Hopkins County, the daughter of Ebb Kellogg Wheeler and Vada Ruth Reed.  She attended Sulphur Springs public schools and graduated in 1950.  She was employed in banking for 44 years and retired in 1995 after 28 years with First American Bank & Mortgage and its predecessors.  After retirement, she gave much of her time to volunteer work particularly the Meal-A-Day program, where she delivered meals and served as driver-coordinator for 20 years.  She was a member of the Hopkins County Genealogical Society, Hopkins County Historical Society, Daughters of the American Revolution, and United Daughters of the Confederacy.  Ms. Wallace joined the First United Methodist Church in 1948 and was an active member of the church and the Messengers Sunday School Class.  She was a member of the Chancel Choir for 27 years.
She is survived by her son, Keith Ashmore, grandsons Layne Ashmore and wife Candace and Calan Ashmore, great-grandsons, Gavyn and Grady Ashmore, all of Sulphur Springs; brother, Joe Wheeler and wife Janet of Sulphur Springs; sister, Mary Ann Mathews and husband Travis of Beaumont, TX; along with many nieces and nephews.
She was preceded in death by her parents, son, Craig Ashmore in 1989 and sister, Patsy McKinney.  Memorials may be made to the Meal-A-Day Program or First United Methodist Church.
Arrangements are under the direction of West Oaks Funeral Home.