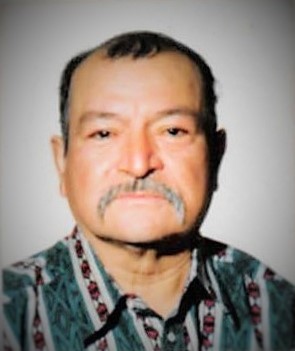 Funeral Mass for Christian burial for Eulalio Yanez, age 71, of Sulphur Springs, will be conducted at 12:00 noon Monday, January 9, 2017, at St. James Catholic Church with Father Juan Carlos Sardinas.  Interment will follow at I.O.O.F Cemetery with Antonio Yanez, Alfredo Yanez, Jesus Escobedo, Jose E. Yanez, Julio Valdez, Oscar Yanez, Ricardo Yanez and Jose M. Yanez serving as pallbearers. Visitation will be held from 6:00 to 8:00 p.m., Rosary will begin at 7:00 p.m., Sunday, January 8, 2017 at West Oaks Funeral Home.  Eulalio passed away on Wednesday, January 4, 2017 at CHRISTUS Mother Frances in Sulphur Springs.
Eulalio was born February 27, 1945 in Mexico, son of Guadalupe Yanez and Maria Paz. He was a farm hand for several dairymen in the area.
Eulalio is survived by his wife, Maria Gloria Tovar, sons, Jose M. Yanez, Jose E. Yanez, Ramiro Yanez and Juan Yanez, daughters, Margarita Yanez, Maria Yanez, Maria Lidia Yanez and Viviana Guadalupe Yanez, brothers, Antonio Yanez and Alfredo Yanez, sisters, Grasiela Yanez, Socorro Yanez and Maria Yanez and 30 grandchildren.
Arrangements are under the direction of West Oaks Funeral Home