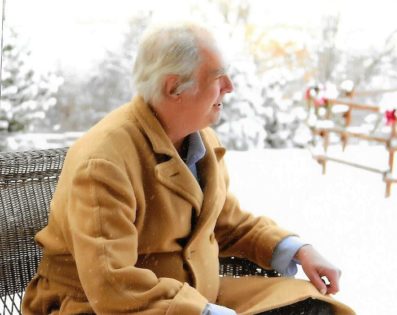 Dr. Grady Charles Sellers, DDS passed away Sunday, January 8, 2017 at the age of 66. Memorial services will be held Saturday, January 21 at 11:00 AM at West Oaks Funeral Home Chapel in Sulphur Springs, with Dr. Jimmy Henry officiating.
Born and raised in Sulphur Springs, Dr. Sellers was an active member of the community for much of his adult life. He practiced dentistry from 1979-1998, and in his free time Dr. Sellers served on the board of the First United Methodist Church. He was scout leader for Boy Scouts of America Troop 69 and also helped establish the food bank. In his later years, he relocated to Dallas and then Denver to be closer to family.
Dr. Sellers was a beloved son, brother, father, grandfather, and friend. He is survived by his mother, Veda; siblings Susan, Richard and Mary Jo; son, Nathan; daughter, Lauren; and his three adored granddaughters, Hannah, Natalie and Tabitha.
His spirit of generosity – and love of restaurants – will not be forgotten.
Arrangements are under the direction of West Oaks Funeral Home.