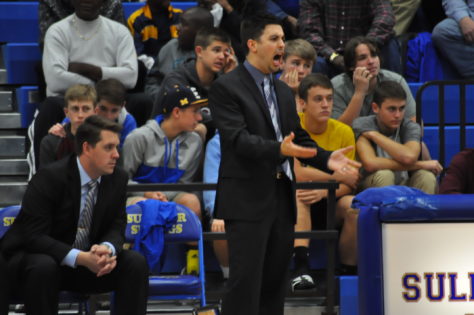 WILDCATS BASKETBALL
Wildcats Basketball Coach Clark Cipoletta saw lots of signs that his team used last Friday's loss to Mt. Pleasant as a learning experience moving forward. He said the team hopefully either wins or learns from a loss. Tuesday night the Wildcats won at Greenville, 84-54. Coach Cipoletta said his team played really well on both sides of the ball. He said the Wildcats executed on offense a lot better Tuesday than they did Friday. Coach Cipoletta said his team returned to their average of around 8 made three-point baskets per game. He said the Wildcats also had 22 assists. They average about 20 per game but were well short of that in last Friday's loss. Ke'Ontae Dunn had 14 big assists along with his 14 points against the Lions. Coach Cipoletta said the team did a good job of sharing the ball and of getting everybody involved. He was also glad to see four double figure scorers. Along with Dunn, Victor Iwuakor and Keaston Willis had 18 points and Michael Jefferson had 14 points. Coach Cipoletta said with multiple double digit scorers, the team is harder to defend. It also fits right in with the team motto of The Team Over Everything. He said the team also played real hard, like they had a chip on their shoulder due to Friday's loss. Coach Cipoletta said the loss revealed some things that needed improving. With the win over Greenville, the Wildcats are now 4-1 in district play and they are in second place. They play Hallsville, in third place at 3-2 in district, Friday night in Wildcats Gym. The game will mark the end of the first half of district play. Coach Cipoletta said the Bobcats were well coached and he added they play hard. He said he is very impressed with the shooting of the Bobcats Blaine Parker.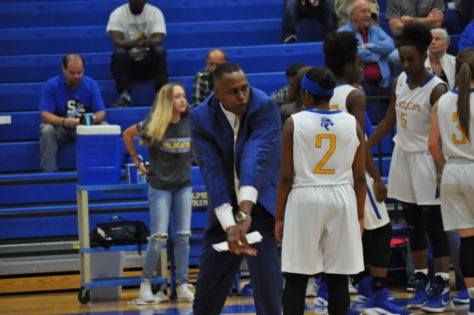 LADY CATS BASKETBALL
Lady Cats Basketball Coach Jeff Chapman said his team got off to a very good start against Greenville in Tuesday's 75-33 win until some foul trouble slowed down the Lady Cats a bit. Coach Chapman said he actually enjoyed the second half more than the first half. He said he talked to the team at halftime about motivation. Coach Chapman told them motivation should come from within and not just from another team challenging them. He said some players decide before a game if an opponent is good or not. Coach Chapman said he wants his team to just come out and play and not worry about whether the opponent is good or bad. He said he is beginning to have good feelings about this year's team and their potential to stir things up in the playoffs. Autumn Tanton scored 24 points Tuesday against Greenville. Coach Chapman said she is beginning to do a lot of things the Lady Cats are working on in practice. He added Tanton has an uncanny ability to get in position for offensive rebounds and then make put backs. Coach Chapman said her continued improvement would help the Lady Cats tremendously. He also praised senior Tori Moore for her extra practice work. Moore has become a force by driving to the basket and hitting layups. Moore had 13 points Tuesday. The Lady Cats play at Hallsville Friday night. The Lady Bobcats are 2-5 in district play and they will be trying to improve their district standing with a win at home.