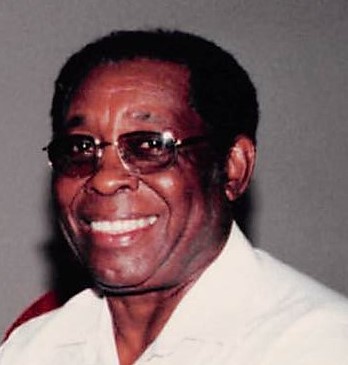 Charles Edward Clayton was born on November 27, 1941 to the late Berma Lee Clayton and Daisy Ford Clayton.  He grew up in Sulphur Springs, Texas where he graduated high school in 1962.  It was there he met the love of his life, Flora Jean Pannell Clayton.  They were married on June 27, 1962 to which 5 children were born.  His most precious treasure was his family, and his favorite thing to do was spending time outside with his wife, children and grandchildren.
He accepted Christ at an early age and was a member of Morning Chapel Missionary Baptist Church.  He valued his faith and exemplified it through his good deeds to others.  He also took pride in being able to provide for his family through his work.  He started working at the age of 14, delivering medicine for Graves Drugstore.  He began his dairy industry career before finishing high school and retired when Sulphur Springs Culture Specialties closed in May of 2012.
Charles left his earthly home on January 3, 2017 leaving behind the memory of his infectious smile, his wife, Flora, two sons, Derek Clayton of Dallas and Adrian Clayton of Colorado, two daughters, Teal Clayton of Sulphur Springs, Chera Crawford (Monarick) of Tyler, one brother, Maurice Clayton (Sandra) of California, and eleven grandchildren, Amber Willis (Rickie), Kolby Clayton (Brittany), Taylor Clayton, Destiny Clayton, Steven Roberts, Kaleb Clayton, Kenyon Clayton, Kiante' Clayton, Adezhani Crawford, Jordan Crawford, Monarick Jamir Crawford, and 7 great-grandchildren.  He leaves behind a host of nieces and nephews, cousins, brother and sister-in-law's and friends.  He was preceded in death by his parents, two sisters, two brothers, and a daughter, Kimberly Charnise Clayton.
Funeral services for Charles will be held at 1:00 p.m., Saturday, January 7, 2017 at Morning Chapel Missionary Baptist Church with Rev. Scott Pannell officiating.  Interment will follow at Mel Haven Cemetery with Robert Bonner, Jr., Broderick Godbolt, Roderick Godbolt, Marcus Harris, Cameron Lewis and Harry Washington serving as pallbearers.  Visitation will be held from 6:00 to 8:00 p.m., Friday, January 6, 2017 at West Oaks Funeral Home.  Arrangements are under the direction of West Oaks Funeral Home.