WASHINGTON, D.C. – Treasury Secretary Jacob Lew, Deputy Treasury Secretary Sarah Bloom Raskin and United States Mint (Mint) Principal Deputy Director Rhett Jeppson today unveiled designs for the 2017 American Liberty 225th Anniversary Gold Coin in the historic Department of the Treasury's Cash Room.  The ceremony, led by Mint Chief of Staff Elisa Basnight, kicked off a year-long series of events in celebration of the Mint's 225th anniversary in 2017 (#USMint225).
"We are very proud of the fact that the United States Mint is rooted in the Constitution," said Principal Deputy Director Jeppson.  "Our founding fathers realized the critical need for our fledgling nation to have a respected monetary system, and over the last 225 years, the Mint has never failed in its mission."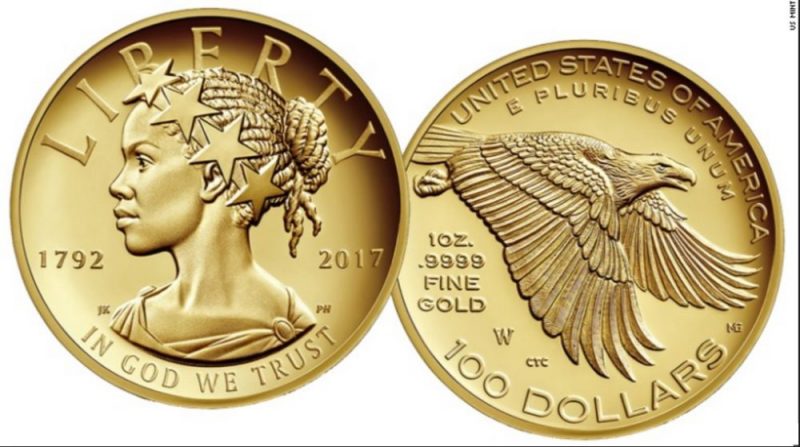 The 2017 American Liberty 225th Anniversary Gold Coin design is unique in that it portrays Liberty as an African-American woman, a departure from previous classic designs.
The 2017 American Liberty 225th Anniversary Gold Coin will be struck in .9999 fine 24-karat gold at the West Point Mint in high relief, with a proof finish.  The one-ounce coin will be encapsulated and placed in a custom designed, black wood presentation case.  A 225th anniversary booklet with Certificate of Authenticity will accompany each coin.