by Jan Vaughn
Please be in prayer for the family of Joyce Oetting – her husband, Ed Oetting, daughters, Annette Loper and Tina Gardner, from our community, and sons, Michael Wilson, Eric Wilson, and Dean Oetting and their families. Visitation is scheduled from 6:00-7:00 p.m. at the Birthright Baptist Church on Friday, December 9th,  with a memorial service to follow.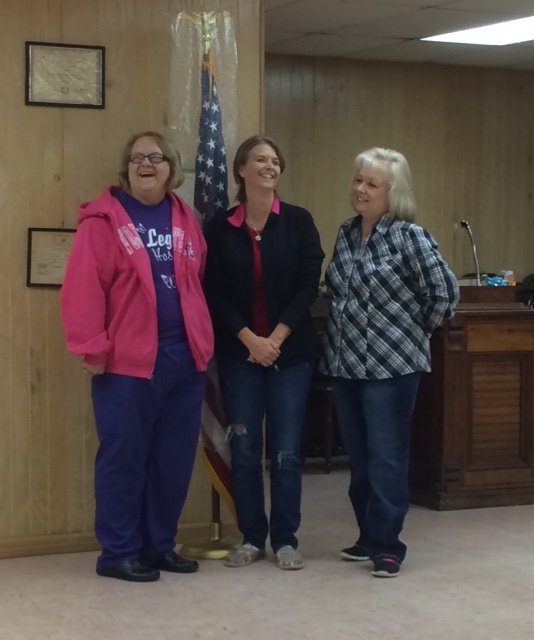 The Tira City Council meeting was held at the on Tuesday, December 6th. Yvonne Weir was sworn in as a new council member. Incumbents Tami Joslin and Sherry Smiddy also took the oath of office for another term. They discussed community center and volunteer fire department business. Following the meeting, the members and guests decorated the Community Center for the community Christmas party, which is this Saturday, December 10th, at the Community Center, beginning at 6:00. Brisket will be provided. Bring a side dish or dessert and come visit with neighbors. Following the meal, there will be a brief Christmas program, and then Santa Claus will be stopping by to visit with the kids. We are, also, collecting canned goods, preferably gallon-size, for the Meal-a-Day program in Sulphur Springs.
Wesley Weir and his family enjoyed the My Heroes Bowling Team Christmas party at the Tira Community Center on Sunday afternoon. Robert Weir reported that about 40 bowlers and family members attended the event.
Yvonne Weir reports, "Weekend visitors at the Weir home were Shana Parkinson and her sons, Caleb and Aaron, as well as Sarah Therault and Lucas." On Saturday, Shanna and the boys and the Weirs went to the lighted parade and activities on the square. On Saturday they bowled and Dakota, Sarah, and Lucas went to see the Christmas lights in Paris.
Yvonne went to visit her daughter, Destri, and her family on Wednesday. Yvonne and Destri went to the Dallas Arboretum's 12 Days of Christmas exhibit that evening.
The Freeman Parish Tournament is going on this weekend, December 8th through 10th, at the North Hopkins Gym. The elementary students will present a Christmas program on Wednesday, December 14th, at 2:00 p.m. Also, on the North Hopkins calendar are the Beta winter coat drive, going on through December 15th, and their Facebook cake auction on December 15th & 16th. Your support of the school activities is always appreciated.
Chip and I spent Friday and Saturday with Chip's sister, Linda Ellen Vaughn, in Dallas. Linda fed us well, while Chip did some home repairs for her and I mended some of her clothes. On the way back, we went to Point and visited with Natali Lawson. On Tuesday evening, Chip and I attended a Christmas party at Roma's Italian Restaurant in Sulphur Springs, for the nursery workers at First Baptist Church and their spouses. Chip enjoys keeping the toddlers each week.
I always need and appreciate input from my friends to help keep me informed of news in our community. If you have any news pertaining to Tira residents, past or present, please contact me, Jan Vaughn, at 903-945-2190 or 903-438-6688 or [email protected].