SHOE INN ETC. OWNER EMMA OWENS WITH GRANDDAUGHTER MORGAN OWENS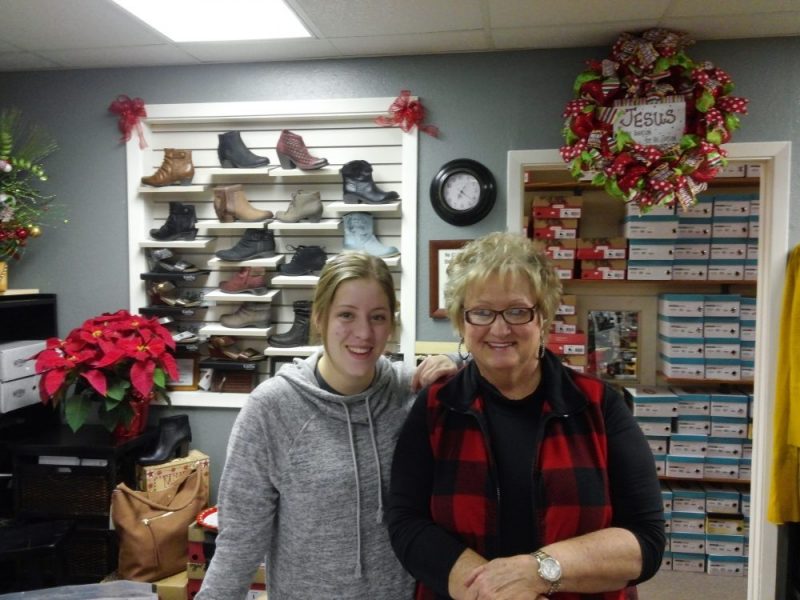 Veteran businesswoman Emma Owens and other retailers in Windsor Plaza Shopping Center decided to hold an after-hours Open House with refreshments, discounts, giveaways and visits with Santa Claus on December 15. Marlene's Sass and Class, Beauty Grace Boutique, Shoe Inn Etc., Just Country and Blingin' Crazy are among businesses promoting "shopping local"… and for people searching for the just-right Christmas gifts, this can have a number of fun benefits. By staying open late, these merchants enjoyed a steady flow of visitors to their shops between 6 and 9pm, got to meet a number of families who brought the children to see Santa, and a chance to acquaint new customers with the goods and services they offer the community year-round.
OWNER MARLENE DEYONG AND HER CHRISTMAS STAFF AT MARLENE'S SASS N CLASS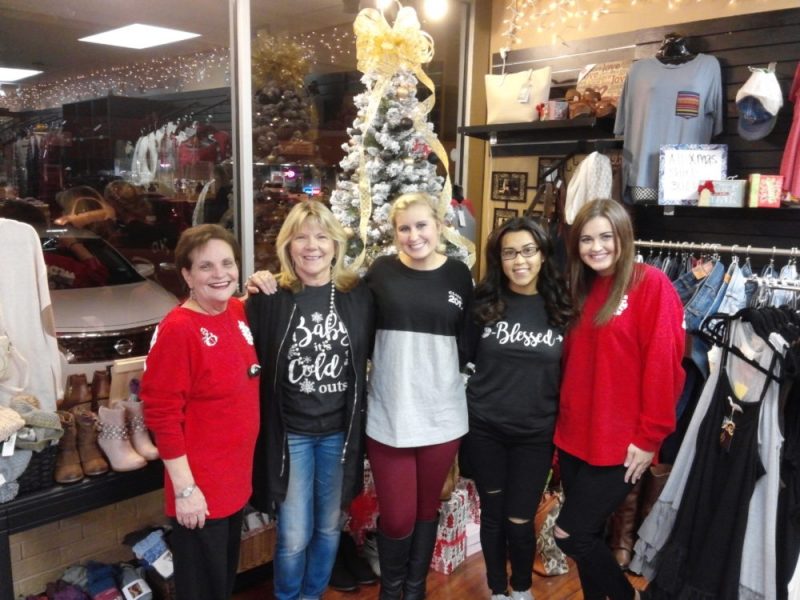 BEAUTY GRACE OWNER ANA VELASCO WITH MIREYA VAUGHN OF RODAN AND FIELDS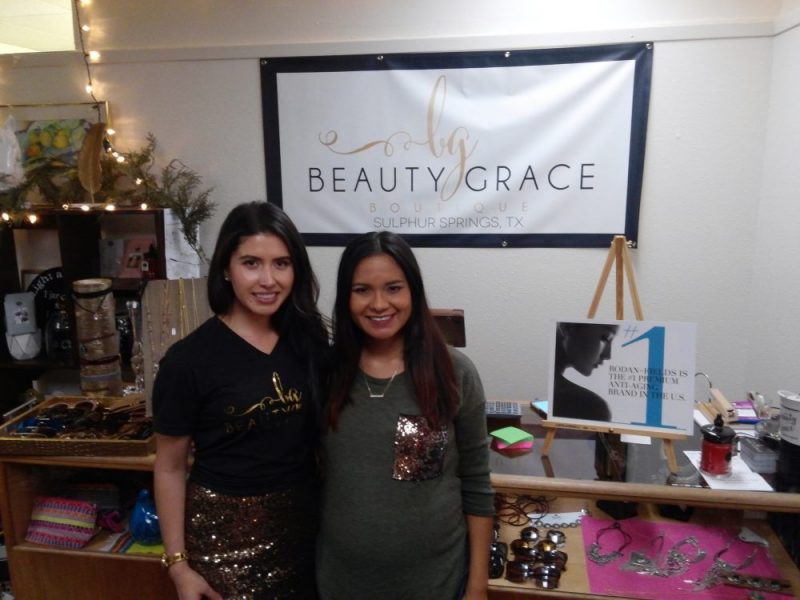 MARANDA BRANTLEY, KYLIE COOPER AT BLINGIN CRAZY.  OWNER, ANGIE CHURCHMAN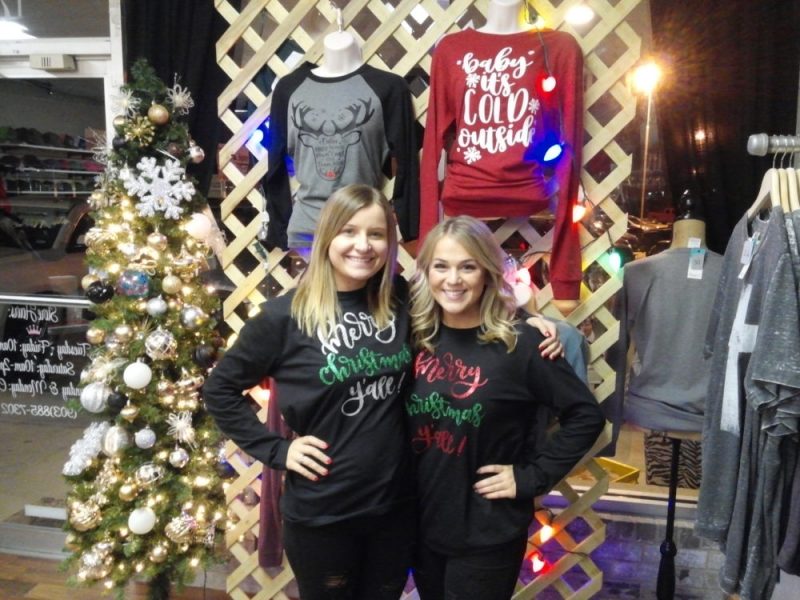 JUST COUNTRY OWNER DEONNA WATKINS WITH HER SISTER LANA VANVLEET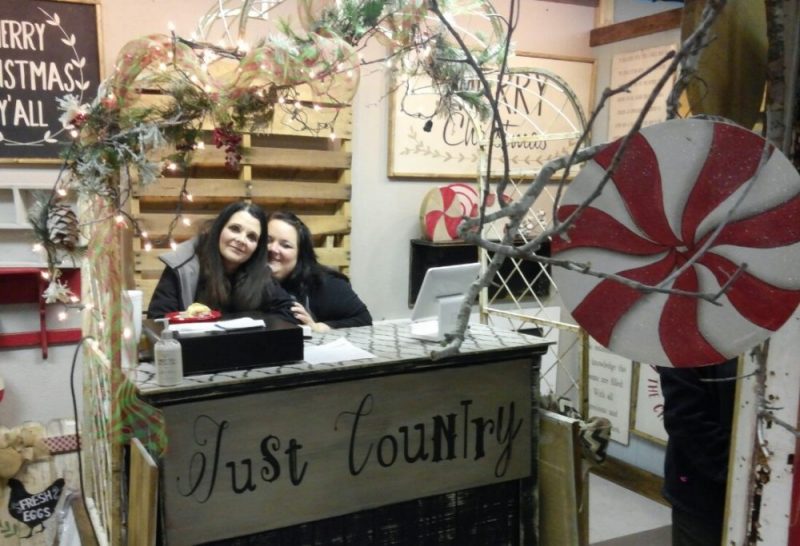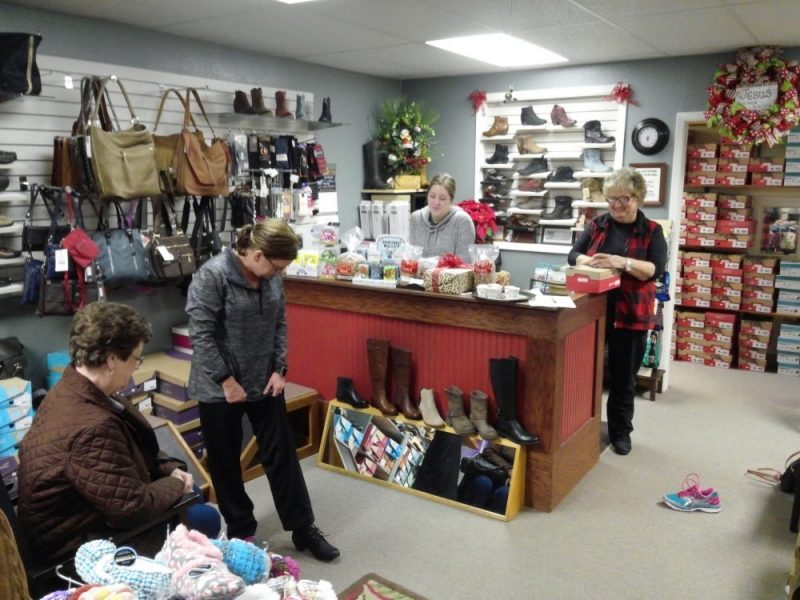 MERRY CHRISTMAS FROM SANTA BRYANT AND PAISLEY AND BRODY WATKINS !