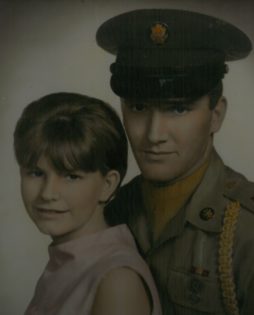 Marlon Wayne Douglas, age 67, of Sulphur Springs, passed away Monday, December 26, 2016 at Watkins Logan Veterans Home in Tyler.  Memorial Services will be held the first weekend in June.
Mr. Douglas was born February 28, 1949, in Sulphur Springs, to Johnny Joe and Vena Bianca (Doughty) Douglas. He married Mary Jo Flournoy in Pickton, Texas on August 20, 1969, she preceded him in death.  Marlon served in the U.S. Army during the Vietnam War, and was retired from Hannah Construction.  He was of the Baptist faith.
Marlon is survived by daughters, Tina Douglas Tallant and husband John of Winona, Amy Douglas Harrington and husband Darrell of Winthrop, Arkansas and Angela Douglas and significant other Steven Busby of Sulphur Springs; sister, Joy Matlock of Sulphur Springs; grandchildren, Brendon and Katelyn Tallant, Jerry Young, Bradley and Naomi Harrington, Andrew and Johnathan Harrington, Patrick and Joseph Owens, Judy Harrington, Ashley Garcia and Justin Freeman; great grandchildren, Karma and baby Harrington.
Mr. Douglas was preceded in death by his parents, three sisters and one brother.
The family has requested that memorials be made to: Texas State Veterans Home, 11466 Honor Lane, Tyler, Texas 75708, attention: Donna Huffman.
Arrangements are under the direction of Murray-Orwosky Funeral Home.