Having had a day to digest the Tuesday Chamber of Commerce Economic Outlook Conference, both Sulphur Springs City Manager Marc Maxwell and Hopkins County Judge Robert Newsom told KSST News the Conference with Dr. Ray Perryman, President and CEO of The Perryman Group, provided powerful optimistic vision for the local area. Roger Feagley also heard optimism in local growth as did Realtor Tim Kelty.
Perryman's organization is an economic research and analysis firm based in Waco, Texas. He addressed those attending the Economic Outlook Conference concerning trends that would impact industry and economic life in the region.
Maxwell said he left the event encouraged about the future of the local economy. Maxwell was encouraged by the Texas miracle that the state have added more jobs than those usually lost during the last oil downturn. The Texas Miracle of job growth in light of the oil market downturn also played well with Roger Feagley, Director of the Economic Development Corp in the city and county. Feagley told KSST News that with improving technology the fracking process of extracting oil enables Texas producers to once again produce even though the oil prices drop to around $50 a barrel. Technology has reduced the cost to the producers, according to Feagley.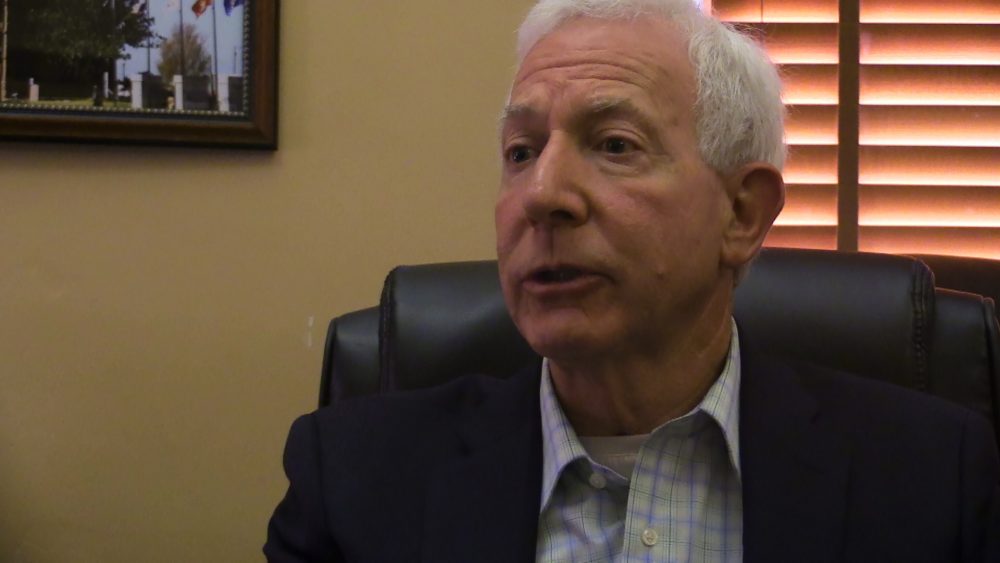 Judge Robert Newsom stated that he was optimistic after hearing the report by Perryman. Newsom noted the county population is still growing. Although the growth is slow and less than other areas of the state, the local county is doing much better than other rural counties that are losing population numbers. Current figures show the county growing at a rate of 2%. Newsom stated that a lot of home building and construction work needs to happen in the county for population growth to gain speed. Local Realtor Kelty agrees. Kelty has advocated building new houses in new developments for some time. He states that he inventory of homes in the area is very low, especially in moderate priced housing. Kelty did note that at least four ranches are for sale in the county but that does little for population increase.
Newsom and Feagley noted the low unemployment rate, 3.9% for the county, in their optimism for the county. New businesses are coming into county on a regular basis. Both Newsom and Feagley point to a soon to be announced manufacturing company coming to the county that will be employing people by July if their building can be completed by then. Feagley said the EDC has gone out for bids for a building and plan an announcement in the first month of 2017.
Both Kelty and Feagley pointed to statements made by Perryman regarding the national economy. Kelty said the history lesson regarding change of world and the presidential election cycle was a positive reminder of the economic circumstances faced at this time. Basically Perryman said that many expect President-elect Trump to back off of some of his campaign rhetoric regarding massive changes in trade. Kelty agreed with Perryman that to pre-judge what the national government will do would be unhealthy. He said the wait and see, give it time philosophy would be healthy. Kelty thinks caution is a good economic stance for the short-term. He noted a son that develops computer games said their market had seen decrease as had a son-in-law that works for major food company.
Feagley said that even though right after the election the stock market dropped because everyone knew what Clinton would do but were uncertain about Trump, there was uncertainty. He noted that on Wall Street Clinton was picked to win and was expected to continue the same path of economic life. The problem with Wall Street is that when there is uncertainty, there are reservations. Having seen the steps that Trump is currently taking is expressing pro-business laced with a few ideas that would create issues.