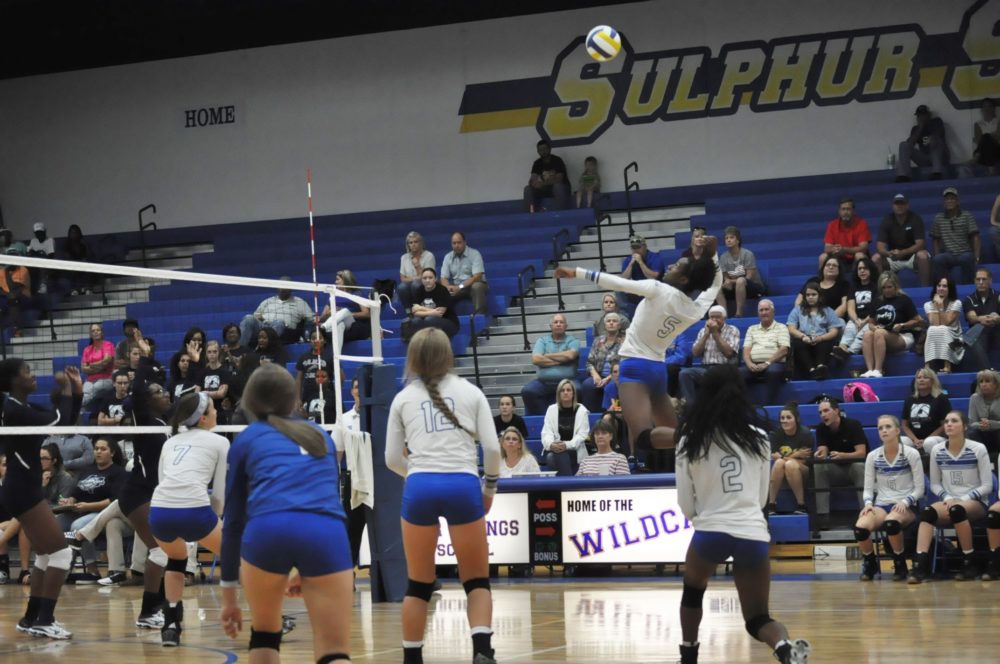 Lady Cats' senior volleyball player Sheretta "Rita" Hill will play college volleyball at Tyler Junior College next season. The announcement was made Monday morning at the Multipurpose Building before numerous student friends, Rita's mother Rochelle Hill, Basketball Coach Jeff Chapman, Volleyball Coach Justin Maness, TJC Volleyball Coach Brandi Hood and media members.
Hill said she liked how Coach Hood was serious about everything but was also loving. She said the TJC team was very together like sisters. Hill said she liked the school campus and she added everyone was friendly. Hill got to participate in a TJC workout. It was described to her as an easy workout but Hill kidded that she was dead at the end. She said she actually got better at blocking from just the one workout. Hill agreed getting the scholarship at TJC was like a dream come true and she said it was a real Heaven sent blessing. Hill, who also plays basketball, has only played volleyball for three years. She returned to the varsity this year after a two-year absence.
Hill said her Lady Cats' teammates helped her have a good season this year. She also said The Edge conditioning program improved her vertical jump this season.
Lady Cats Volleyball Coach Justin Maness said Rita has a high ceiling and he said he can see her becoming one of he best players in the conference next year as she concentrates on one sports throughout the year. Coach Maness said Rita loves the game and will be a fast learner.
Tyler Junior College second-year Head Coach Brandi Hood said the TJC staff had seen Rita early and she said it was fun to watch her progress under Coach Maness. Coach Hood said Rita would be kept at her right side hitter position that she played for the Lady Cats.