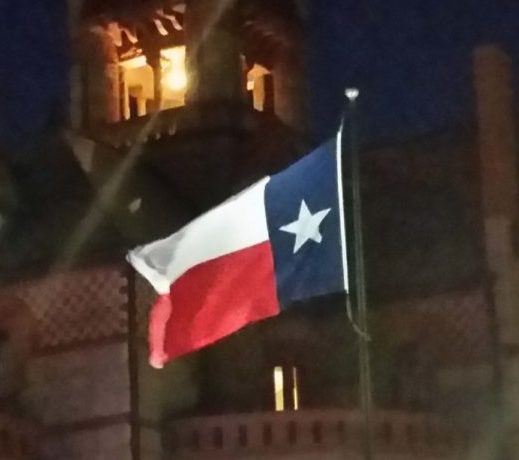 District Attorney Will Ramsey and staff have concluded a busy 2016. Ramsey noted three major cases in Hopkins County and three in Franklin County that resulted in convictions for murder and one for organized crime.
In January of 2016, an 8th Judicial District Court a Hopkins County jury set the punishment for Stanton Wayne Yates, 30, at four life sentences in state prison and one 20 year prison sentence with a $10,000 fine. The sentences run concurrent by law. Yates was found guilty of four counts of engaging in organized criminal activity and one count of burglary. Approximately 40 witnesses were called by Assistant District Attorney Clay Harrison. Yates is one of two Hunt County brothers who were found in Collin County jail for burglary of a habitation. Yates' brother, Perry Jeff Yates, pled guilty to burglary and was been sentenced to 20 years in the state penitentiary.
In August of 2016, in Eighth Judicial District Court, a Hopkins County Jury having found him guilty assessed a penalty of 99 years without a fine in the Texas Department of Criminal Justice for Tilton Joshua Isaiah Mapps in the murder of Jonathan Trahern Young. The jury deliberated for 30 minutes on the guilty verdict but took four hours to determine the penalty. That four hours was separated by a night of having requested they be allowed to "sleep on it", according to District Judge Eddie Northcutt. In reading the sentence, Northcutt stated that Mapps sentence would be credited for time served since June of 2015 when he was incarcerated in Hopkins County Jail. Mapps will be eligible for parole in 30 years. He will be 51 at the time of eligibility. Assistant District Attorney Matt Harris said that whether the jury had given him 99 years or Life, the sentence was basically the same with eligibility for parole occurring at the same time. Mapps stood stoic as the sentence was read and complied with requirements of paperwork without any hesitation. The final witness on the stand was Mapps. Mapps testified on his own behalf following a number of law enforcement and forensic experts that testified regarding the arrest of Mapps, the ballistic residue found and shell casings found at the sight of the shooting, and the autopsy of Young. The forensic pathologist testified that Young was shot in the chest with the projectile exiting his back. The projectile passed through his heart and other organs. Other projectiles entered his back. The shell casings found at the scene were all fired by the same weapon. In Mapps testimony, he said he was being railroaded and others were playing lying games. Mapps shot Young in an incident in Pacific Park in 2015.
In November, two leaders of the organized crime ring that stole ATV's in Sulphur Springs and across a three state area made plea agreements in Eighth Judicial District Court Thursday afternoon. Christopher Lee Chambers, 29, was sentenced to 15 years and Dustin Kyle Garcia, 33, to 28 years in the Texas Department of Criminal Justice. Both defendants will do one half of the time on their sentence before being eligible for parole, according to Clay Harrison, Assistant District Attorney. In February of this year, Garcia, of Mesquite, was arrested in room 221 at the Seagoville Inn in Seagoville Texas. At that time he was transported to Hopkins County Jail. In April Chambers, of Maybank was arrested. Approximately $234,000 in stolen property has been recovered including six (6) units from the November theft at Nor-Tex Tractors and eight (8) units stolen from other jurisdictions in Oklahoma, Louisiana, and Texas.
In October, a Franklin County Jury sentenced James Crawford, 21 to Life without parole in the Texas Department of Criminal Justice following a two week and a day trial in Eighth Judicial Court there. Crawford, of Talco, was tried for the murder of 75-year old Kenneth Raley of Mt. Vernon. The body of Raley was found in his Miller Street home. The home had also been burglarized. Crawford was tried for Capital Murder but did not face the death penalty. Working on a tip, the Franklin County Sheriff's Department arrested Crawford for the capital murder in Mt. Vernon in September, 2015. He was arrested in an apartment in Marshall.
In 2016, the step-mom of a Franklin County child plead guilty to the murder of the child that occurred in December 2015. The Franklin County Sheriff's Office and the Mount Vernon Police Department assisted by the Texas Rangers investigated the murder of six year old Wesley Benjamin "Ben" Roycroft, at the Logan's Pointe Apartments on Whitten Drive in Mount Vernon. They  arrested Christie Lynn Roycroft, a 30 year old female and step-mother to Benjamin. She was taken into custody at the scene by responding and charged with Capital Murder.
In March, 2016, Scott Everett Shine was found guilty of three counts of engaging in organized crime in Franklin County. It was the third day of his trial. Ramsay said some called Shine Franklin County's number one methamphetamine dealer. In January, 2016 pretrial, district court records show he faced two counts of manufacture/delivery of a controlled substance over 4-grams and under 200-grams, one count of manufacture and delivery of a controlled substance under 4-grams, and three counts of engaging in organized crime. The range of activity stretched from November 2014 to December 2015.