Santa for Seniors new blanket drive received a warm welcome by those who donated blankets and money. Withing the first hour of the event on Celebration Plaza Tuesday night,  the box was filled and drivers stopped at the intersection of Gilmer and Main Streets to donate funds. The event is sponsored by the Sulphur Springs Corvette Club and the Senior Citizens Center.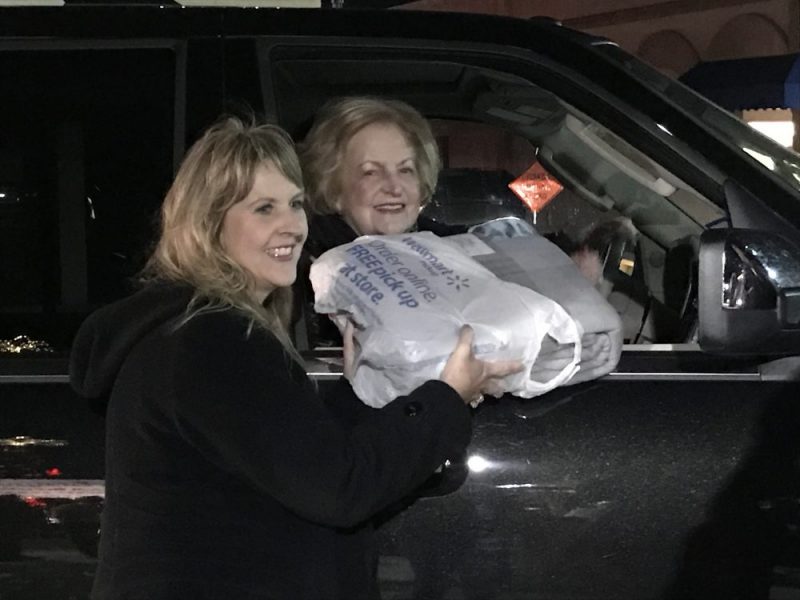 The Senior Citizens Center will receive the donations and distribute the blankets to Hopkins County seniors who are in need of warm blankets during the cold winter months. Karon Weatherman, Director of the Senior Center, stated that the success of the program last year has assisted in promoting the work again this year. All the blankets donated last year were placed in the hands of those in need and the blankets received this year will also be put to good use for those in need.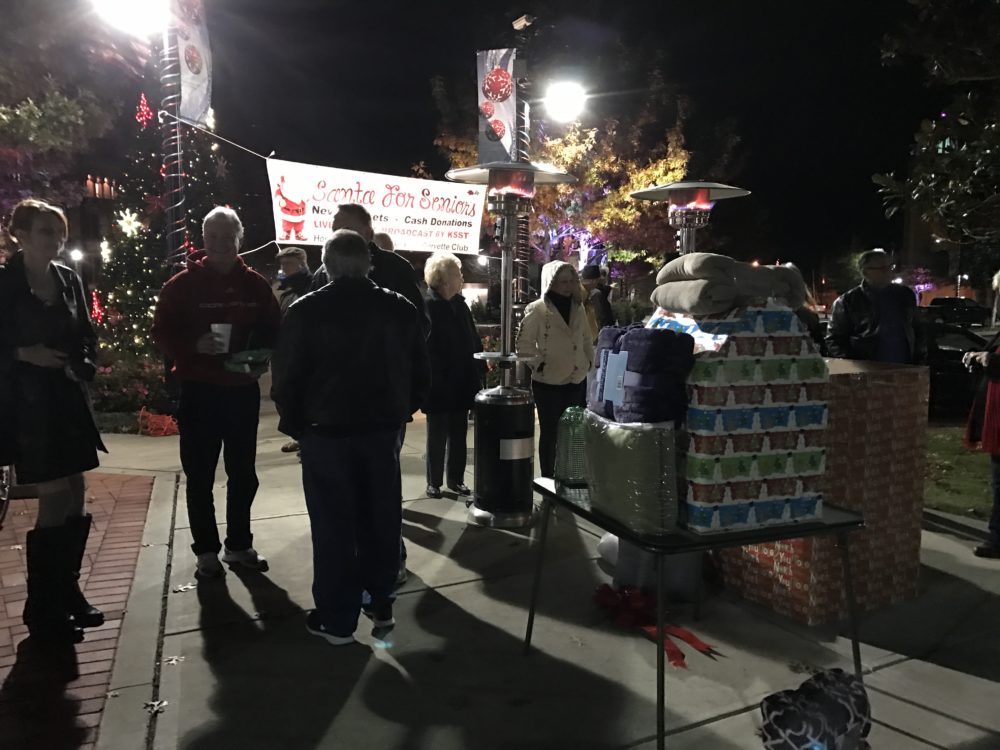 Donations will be received Wednesday night from 6 p.m. until 9 p.m. KSST will be doing a live remote from Celebration Plaza.