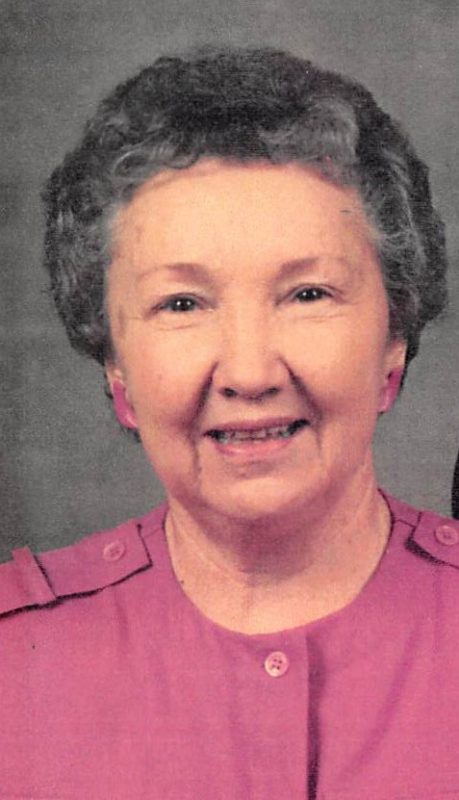 Funeral service for Betty Willson Herman, 97, of Sulphur Springs, will be held at 1:00 p.m., Tuesday, December 13, 2016 at Myra Wilson Chapel with Billye Beth Foster doing the Eulogy and Kathy Reeves assisting. Visitation will begin at 12:30 p.m., prior to service time. Interment will follow services at Sulphur Springs City Cemetery with Mike Mahand, Terry Giles, Tom Sellers, John Sellers, Wayne Reeves, and Charles Cromer serving as pallbearers. Honorary pallbearers will be Leta Mahand, Billye Beth Foster, Rose Giles, Kathy Reeves, and Karla Griffin. Betty passed away on December 10, 2016 at her residence.
She was born on November 7, 1919 in Cooper, TX, the daughter of Thomas Edd and Cleo Elizabeth Ewing Willson. She graduated from Cooper High School in 1937 and attended East Texas State Teachers College. She married Paul Herman on December 31, 1939 in Sulphur Springs, TX. He preceded her in death on March 24, 2003. Betty was a member of the First United Methodist Church of Cooper and attended the Church of the Nazarene in Sulphur Springs. She was a homemaker and a helpmate to her family and friends. She is survived by son, Jim Herman and daughter, Paula Herman both of Sulphur Springs.
In addition to her husband, she was also preceded in death by her parents, and brother, Edd Wilson, Jr.
The family would also like to say a special thank you to Cheryl Stewart, Perla Munoz, and Dr. Darren Arnecke.
Arrangements are under the direction of West Oaks Funeral Home.