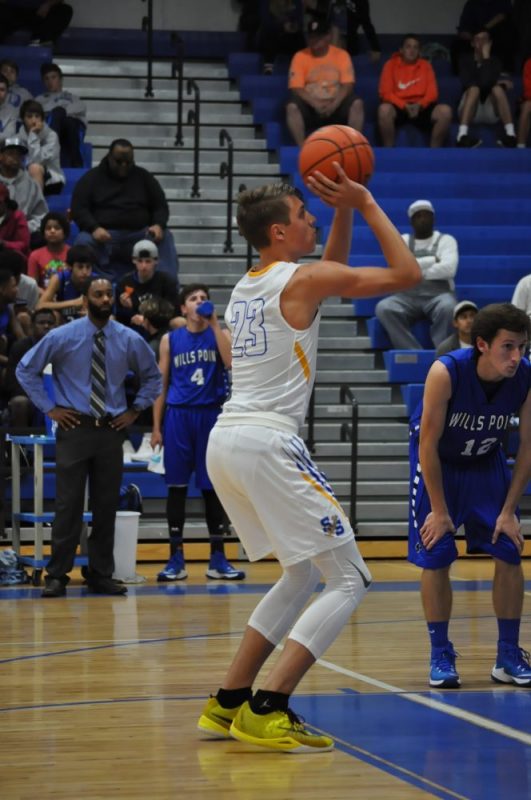 The Wildcats' basketball team will play Denison in Wildcats Gym Tuesday evening on this game day. Action begins with a freshmen team game versus the Yellow Jackets at 5 p.m. A JV game is scheduled at around 6:15 p.m. with the varsity playing Denison at around 7:30 p.m.
The three Wildcats' programs are a combined 12-1. Freshmen are 4-1, JV is 5-0 and Varsity 3-0. The varsity scrimmaged and outscored Denison back on November 10 at Royse City. Since then, both the Wildcats and Yellow Jackets have added players from their football teams.
Wildcats Coach Clark Cipoletta expects Denison to present a real challenge for the Wildcats. The Yellow Jackets are coached by Chet Byerly. His son Boston Byerly is an integral part of the Denison team.
We'll have Wildcats' and Denison basketball for you on KSST Radio from Wildcats Gym Tuesday night beginning at around 7:30 p.m. We will also videotape the game for replay at a later date on Channel 18 TV on Suddenlink Cable.