by Jan Vaughn

We want to express our sympathy to the family of Eric Payton, the grandson of Floyd and Martha Payton. Eric passed away on Sunday, November 6th, following a brief illness. He lived in California. There will be a graveside service at Tira Cemetery on November 17th, at 2:00. Please be in prayer for the family.
Also, please be in prayer for the family of Linda (Wester) Andrasko. Her graveside service, at Tira Cemetery, is scheduled for Saturday, November 19th, at 11:00.
Mark Hixon is offering a reward for the return of his dog, an Anatolian Shepherd, named Cooter. Mark comments, "He's a big part of our family." He says he is friendly, loves attention and protecting the livestock from hogs and coyotes. He also likes to get in the cab of the truck and go. If you have any information on Cooter's location, please give Mark a call at 903-268-1179.
Lee and Kim Beck just returned from a trip to Corpus Christi. They got to see son, Jason Beck, during a Navy flight school break and enjoy some beach time. Jason escorted his girlfriend, Courtney, to the Naval Ball at UT Austin on Saturday. Kim reports, "They looked so nice." On the way home, Lee and Kim stopped in San Antonio and visited with son and new daughter-in-law, Jackson and Courtney Dailey. Kim adds, "Maddie Beck came to Tira for the weekend, making it a very fun-filled family week!"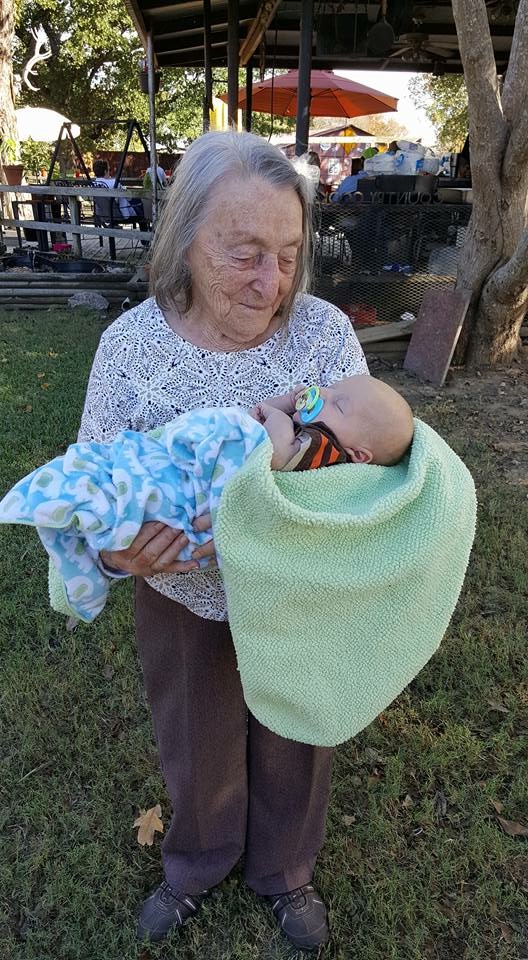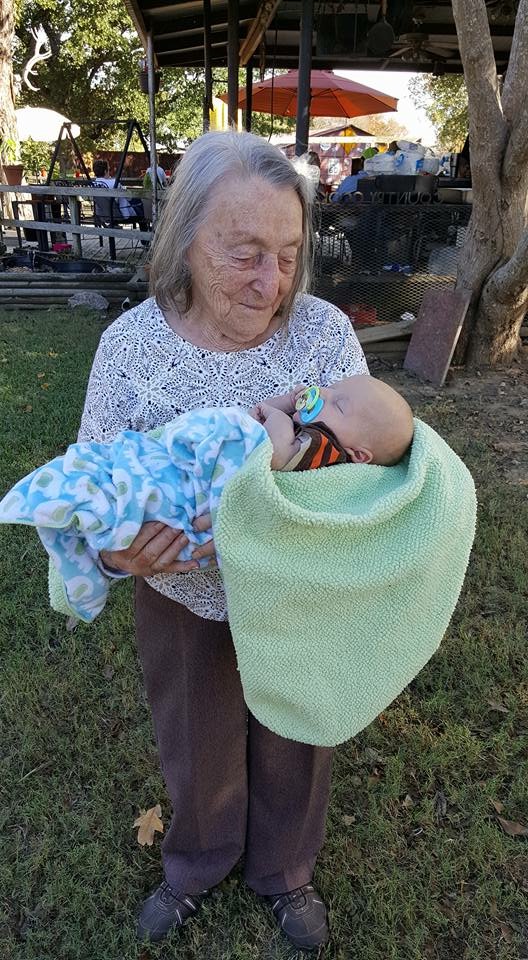 Delayne Vaughn, our son, came in from Waco for a visit on Friday and Saturday, November 4th and 5th. Our family went to the Vaughn reunion at the home of Tim and Lori Vaughn on that Saturday afternoon. About 70 people attended the event and enjoyed stew and chili, prepared by Charlie and Tim Vaughn. Grace Vaughn, 95, was the oldest family member and her great-grandson, Benjamin Vaughn, infant son of Brian and Caitlin Vaughn, was the youngest. Over 20 children, 10 and under, had a lot of fun playing together.
On this Veterans Day,  lets take time to remember and be thankful for the services of our veterans.
I always need and appreciate input from my friends to help keep me informed of news in our community. If you have any news pertaining to Tira residents, past or present, please contact me, Jan Vaughn, at 903-945-2190 or 903-438-6688 or [email protected].