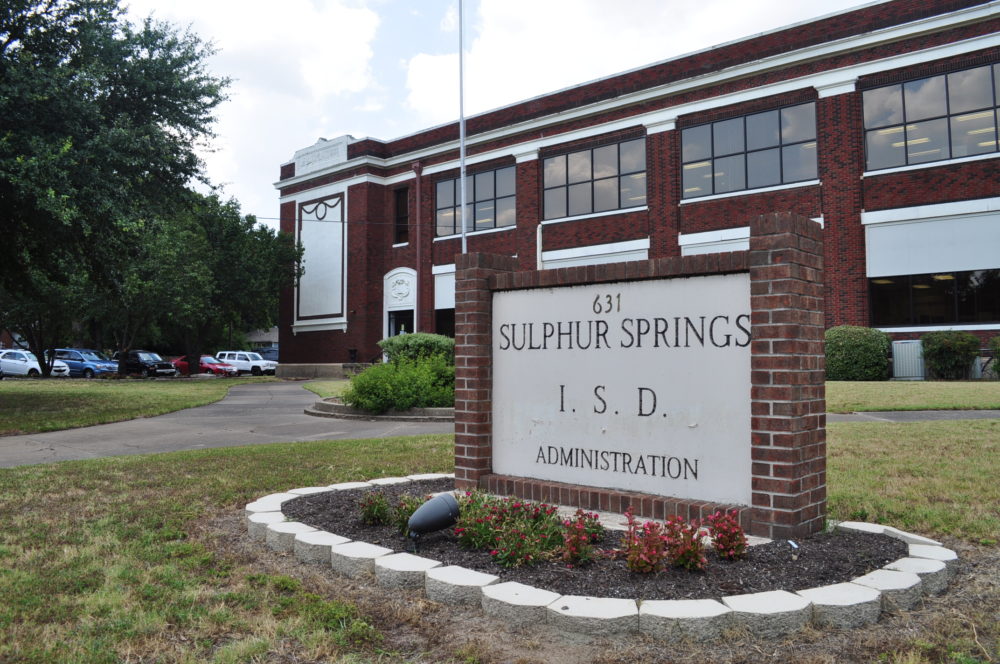 Sulphur Springs School District received an A-Superior rating from the Financial Integrity Rating System of Texas for the 2014-2015 Data for the district. The rating confirmed that the external independent auditor reported the financial report for the district was free of any instance of material weaknesses in internal controls over financial reporting and compliance for local, state, and federal funds.
Sulphur Springs School Board met Monday night and approval the 2016-2017 Campus and District Improvement Plans and approval of funds for purchasing iPads for PRE-K through 2ND grade. The approval puts a tablet in the hands of every student in the district. For the younger students, those instruments will remain at the school.
The board also approved the annual agreement between SSISD and the Sulphur Springs Country Club for this school year and approved an installment purchase agreement and first installment payment for purchase of the former PJC building. The purchase will add 10 classrooms to the high school.
PERSONNEL
Resignations
Ross Funk                                           SpEd teacher/Coach                          High School
Barbara Henderson                            Title I Aide                                           SS Elementary
Carrie Kolbe                                        SpEd Aide                                           Connections
Mid-Term Retirements
Howard Harper                                   Shop Mechanic                                   Transportation
Eric Buck                                            Social Studies                                     High School
Doris Landers                                      Attendance Clerk                                ECLC
Kristy Johnson                                    SpEd Aide                                           Douglas
New personnel
Calvin Hickerson                                Behavior Intervention Aide                 Middle School
Kayla Steward                                    Instructional Aide                                Austin Academic Center
Personnel Change                            New position/campus                      Former position/campus
Courtney Hettich                                 SpEd teacher/High School                 SpEd teacher/Middle School