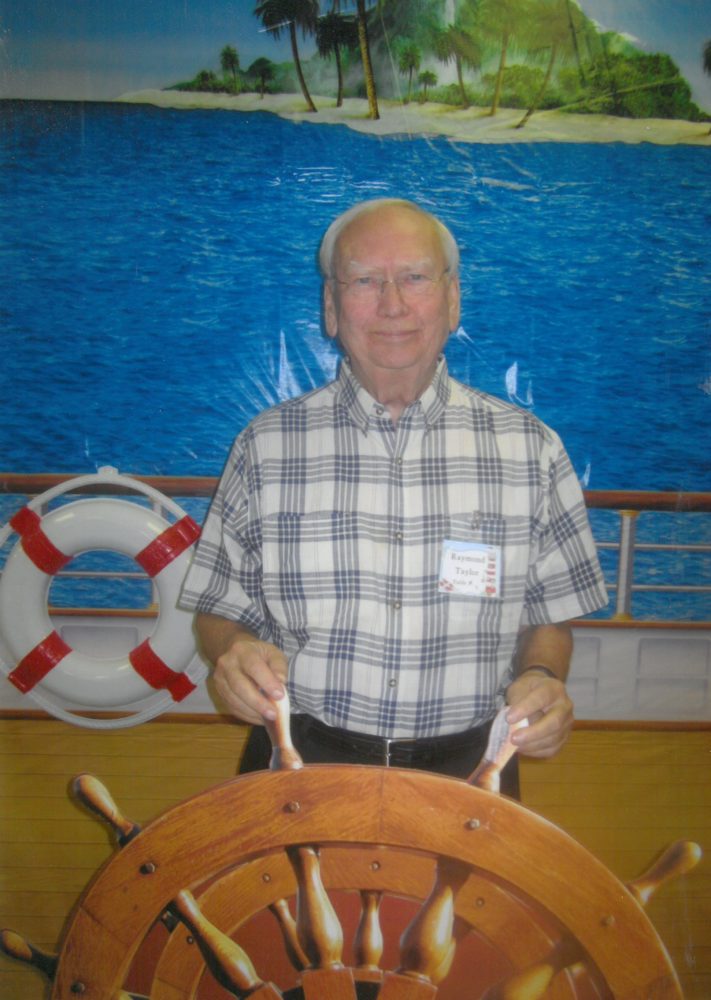 Funeral services for Raymond Taylor, age 77, of Sulphur Springs, will be held Friday, November 4, 2016 at 10:30 a.m. at Murray-Orwosky Funeral Home with Rev. Mark Bryant officiating and Mike Armstrong and Rev. C.J. Duffey assisting. Interment will follow at Flower Mound Cemetery, in Flower Mound, with Christopher Joslin, Lance Hardin, Joshua Gange, Trent Case, Dyllan Case, and Seth Taylor serving as pallbearers. Visitation will be held one hour prior to service on November 4, 2016 from 9:30-10:30 a.m. at Murray-Orwosky Funeral Home.
Mr. Taylor passed away Tuesday, November 1, 2016 at his residence. He was born November 19, 1938, in McPherson, Kansas, the son of Clarence and Golda (Ihrig) Taylor. He married Rosalie Folk in Painesville, Ohio, on June 4, 1960; she preceded him in death. Raymond served in the U.S. Army, was a member at First Baptist Church in Sulphur Springs, was a member of the Kiwanis Club International, also volunteered at Chirstus Mother Frances Hospital in Sulphur Springs. He had an Associate's degree, and worked as a computer programmer for Ryder Company.
Mr. Taylor is survived by his daughter, Renee Taylor of Sulphur Springs; son, Randall Taylor of Sulphur Springs; grandchildren, Hope Hardin, Christopher Joslin, Judith Gagne, and Seth Taylor; great-grandchildren, Trent Case, Dyllan Case, Ethan Joslin, Taylor Gagne, Joshua Gagne and Gage Hardin.
He is preceded in death by his wife and sister, Jewell Anderson.
Mr. Taylor's family would like to give a special Thank You to Legacy Hospice.