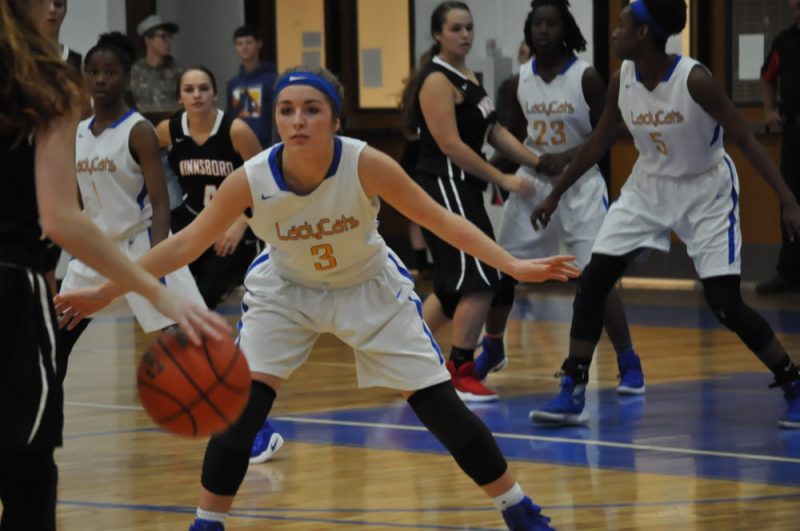 Lady Cats Basketball Coach Jeff Chapman said the team's season opening loss was the teams first game and it occurred after only four practices by five of eight team members who came in only after their volleyball season finished a week before. Coach Chapman also noted the 63-57 loss was to a good Winnsboro team with great tradition.
He was surprised the Lady Red Raiders hit eleven 3-point baskets. Coach Chapman said the defense in not where he wanted it to be right now. He also said his team committed 18 turnovers and shot free throws poorly hitting only 19 of 40. Coach Chapman said his team started out well and had a lead but couldn't hold on to it. He said the team played well in spots. He said the Winnsboro three quarter court trap bothered his team.
Coach Chapman said he was impressed by the speed of his sophomore point guard Sadavia Porter who led the Lady Cats with 19 points. Coach Chapman said the Lady Red Raiders just had to grab her to contain her.
Coach Chapman said he is working to schedule a Saturday game at 10 a.m. against Emory Rains. He said coaches still need to decide whether the game will be in Sulphur Springs or Emory. A freshman game is expected to follow the varsity contest.