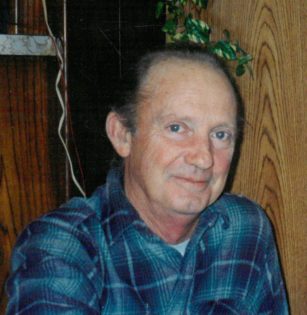 Graveside services for Jerry Bob Caddell, age 77, of Como will be held Wednesday, November 30, 2016 at 2:00 P.M. at Como Cemetery with Jeffery Caddell, Randy White, Ryan Caddell, Logan Caddell, Reece Caddell and Steve Sheedy serving as pallbearers. Honorary pallbearers will be Bunky Hill and Freddy Rowell. Visitation will be held on Wednesday, November 30, 2016, from 11:30 A.M. to 1:30 P.M. at Murray-Orwosky Funeral Home.
Mr. Caddell passed away Sunday, November 27, 2016 at his home. He was born October 12, 1939, in Sulphur Springs, Texas, the son of Reba and Orlean (Sanders) Caddell.  He married Glenna Hopson, May 23, 1959 in Como.  He was a retired Dairy Farmer.
He is survived by his wife Glenna of Como, son, Alan Caddell and wife Missy of Sulphur Springs.  Grandchildren; Jeffery Caddell and wife Crystal of Como, Lyndsi White and husband Randy of Sulphur Springs, Ryan Caddell of Houston, Logan Caddell and wife Brandi of Sulphur Springs and Reece Caddell and wife Kim of San Antonio.  Great grand-children: Jaiden Carpenter, Quentin Carpenter, Raelynn Caddell, Luke White, Jude White, Jake White, Ky Caddell and Jaylee Caddell.
He was preceded in death by his parents, and one son, Randy Caddell.