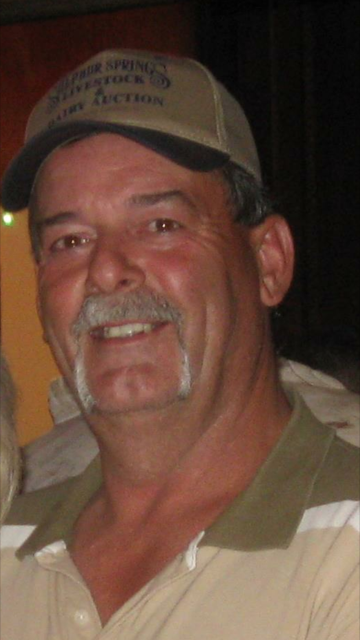 Funeral services for Don Adams, age 54, of Sulphur Springs will be conducted at 10:00 a.m., Wednesday, November 9, 2016 at West Oaks Funeral Home Chapel with Rev. Mike Eason officiating.  Interment will follow at Ridgeway Cemetery with Gene Marts, Mark McGahee, Rickey Denson, Daryl Watkins, W. O. Mitchell and Trent Miller serving as pallbearers.  Honorary pallbearers will be the employees of the Sulphur Springs Livestock.  Visitation will be from 6:00 to 8:00 p.m., Tuesday, November 8, 2016 at West Oaks Funeral Home.  Don passed away Sunday, November 6, 2016 at Baylor Heart Hospital of Plano.
Don was born on November 29, 1961 in Sulphur Springs the son of Edward Douglas Adams and Peggy Adams.  Don was a truck driver and of the Baptist Faith.  In addition to his parents, Doug Adams and Peggy Philen, Don is survived by his wife Robyn Willis Haygood, daughters, Nikki Taylor and husband Andy of Sulphur Springs, Naci Atchley and husband Josh of College Station, son, Ethan McGary Adams of Sulphur Springs, sisters, Sherry Coffman and husband Tony of Dike, Gale Martin and husband David of Sulphur Springs, Kay Peterka of Dike and Karen Huie of Emory, brothers, David Smith of Tyler and Charles Danny Coker of Lone Star, grandchildren, Peyton and Emma Taylor, Ceattle and Bristol Atchley.
Memorials may be made to Ethan McGary Scholarship Fund at Guaranty Bank.
Arrangements are under the direction of West Oaks Funeral Home.