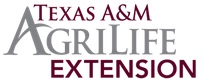 EarthKind Living Expo – Last Call!
Recently, someone asked me if the EarthKind Living Expo was a "tree-hugger" conference.  I had to chuckle to myself, because he probably stated the same misconception that others might have.  The EarthKind Living Expo is a new educational program created by leading experts with Texas A&M AgriLife Extension Service using university-research-proven techniques for quality living, environmental stewardship, and healthy homes.  From apartment dwellers to rural farmers and ranchers, Texans will find this exciting new program to be of great value.  The program agenda is designed to allow time for participants to visit exhibits throughout the event.
Key features of EarthKind Living include:
Creating lands that are beautiful and productive while minimizing environmental impact
    Ensures strong environmental land stewardship in both plant and animal production
Promotes nutrition and physical activity while emphasizing safe, healthy, and delicious food
Teaches the importance of unbiased university research
Benefits of EarthKind Living are:
Gives great quality of life, increases the beauty and value of your home and property
Enhances environmental stewardship and long-term productivity for agricultural enterprises
Conserves water and energy, thereby saving you money; protects air and water quality
Naturally protects and enriches the soil; utilizes plants and animals with the strongest, best-adapted genetics
Dramatically reduces misuse and overuse of fertilizers, pesticides, and other chemicals
Helps safeguard the health and overall well-being of your family
Some top-notch speaker are lined up for the morning, and you'll have your choice of two concurrent sessions to attend after lunch.  This conference is not just for farmers and ranchers!  Kitchen composting, pantry pests, vegetables and herbs, beekeeping, indoor home air quality and water conservation, pasture management and landscapes are the concurrent sessions from which to choose, so there is something to please everyone!
Two conferences are being offered – same speakers, same sessions, but different locations – to give more people the opportunity to participate.  Both conference will be from 8:45 a.m. to 4:00 pm. (registration begins at 8:00 a.m.)  Lunch and lots of great handouts and information are included in the $35 registration fee (if you registered before November 10, you only paid $25.)  Take note and register soon!
–          Friday, November 18 – First Baptist Church, Sulphur Springs
–          Friday, December 2 – Ben E. Keith, Palestine
To register, go to https://agrilife.org/earthkindliving and follow the on-screen instructions.  You'll find an agenda for the day, along with a video featuring the planning committee.  If you need more information, call my office at 903-885-3443.  We hope to have a good turn-out!  Invite a friend!
Winter Squash Season!
Changing the subject, I want to focus on a delicious, nutritious food item – winter squash!  Acorn Squash Butternut Squash, and Spaghetti Squash are all considered to be winter squashes.  These are full of Vitamin A and C, and can be used in a variety of dishes.  When purchasing, look for squash that is tender but firm.  It should be heavy in relation to size.  Below is a terrific recipe for your Thanksgiving meal – enjoy!
Butternut Squash Apple Casserole
–          1 butternut squash (about 2 pounds)
–          2 apples, cored, peeled, sliced
–          ½ cup brown sugar, firmly packed
–          ¼ cup reduced calorie margarine
–          1 tablespoon flour
–          1 teaspoon salt
–          ½ teaspoon cinnamon
–          ¼ teaspoon allspice
Directions:
Peel squash, scoop out seeds, and cut in small pieces.
Place squash and apple slices in oblong baking dish (7 x 11-inch).
Blend remaining ingredients with a fork until crumbly.  Distribute over squash and apples.
Cover and bake at 350 degrees for about 45-50 minutes.
This recipe makes about 8 servings and provides 3 grams of fiber per serving.  Delicious!
Closing Thought
"Your job won't take care of you when you are sick – your friends will.  Stay in touch" – unknown