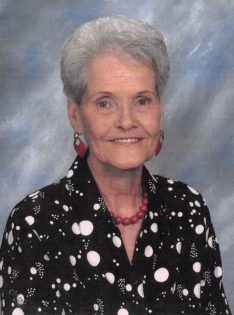 Funeral services for Willie R. "Billie" Wilson, age 88, of Sulphur Springs will be conducted on Friday, October 14, 2016 at Killeen Cemetery in Killeen, TX with Bro. Jack Husung officiating.  Pallbearers will be Robert Tyler, Robert Alleman, Jed Massenge and Daniel De Santiago.  There will be no formal visitation.  Billie passed away on October 4, 2016 at her residence.
She was born on January 8, 1928 in Paducah, TX, the daughter of Joe Allen and Collon Alice Wallace Allen.  She married Master Sargent Robert "Bob" Wilson on April 13, 1961 and he preceded her in death on November 26, 1974.  Billie was a member of the First Baptist Church in Sulphur Springs and previously Skyline Baptist Church in Killeen.  She was a homemaker.
She is survived by one daughter, Creta Massenge, five grandchildren, Robert, Todd, Jennifer, Melody and Jed and 15 great-grandchildren.
In addition to her husband she was preceded in death by her parents, daughter, Rhonda Alleman, 3 brothers and 3 sisters, Harlen, Beatrice, Tommie, Esta Bell, Kenneth and Paul.
Arrangements are under the direction of West Oaks Funeral Home.