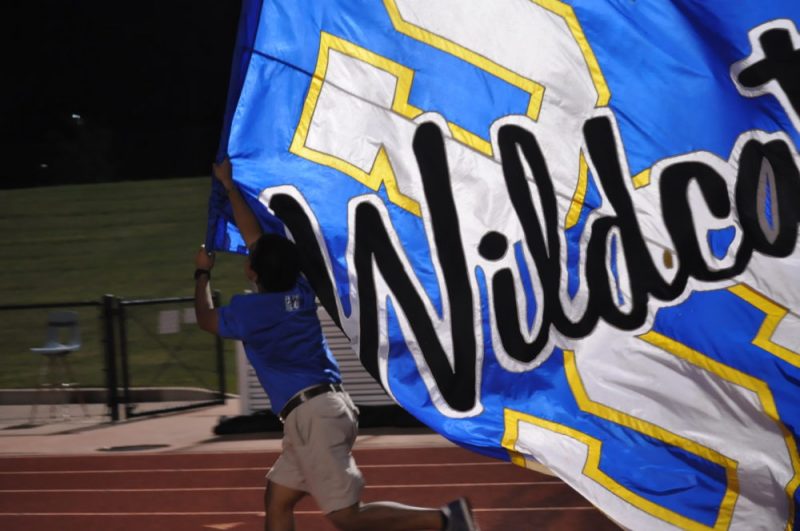 The Wildcats' football team broke a three game losing streak in district and put themselves right back in the thick of the race for a playoff spot with a solid 28-7 win over the Greenville Lions in Greenville Friday night. The Wildcats wrap up district play with a senior night game at Prim Stadium against Hallsville next Friday night with the winner advancing into the playoffs and the loser left out. The Wildcats are now in a four way tie for third place in the district at 2-3. They are 3-6 for the season.
After holding Greenville to open the game Friday night, the Wildcats drove 52 yards for a touchdown. Back Lawrence Worth scored from one yard out and the Wildcats led 7-0. The Lions were penned down inside their own 5 yard line after a mishandled kickoff but talented Greenville back Cadamion Hale electrified the home crowd by running 98 yards for the tying touchdown.
The Wildcats scored twice in the second quarter to take command of the game. Quarterback Ryan Humphries scored on a two yard run to complete a 70 yard scoring drive at the 8:41 mark. Just over three minutes later, back Colton Allen scored on a nine yard run to complete a 59 yard scoring drive. The Wildcats led 21-7 at the half.
The Wildcats completed the scoring in the game in the third quarter as Allen scored his second touchdown of the night. The Lions threatened late in the game but the Wildcats defense came up big as they had time and time again in this game forcing the Lions to turn the ball over on downs.