by Brandon Darrow
I'm glad to be back to writing my column this week after a brief break last week.  I was actually out of town (or rather out of state) and didn't have time to submit an article.
I took a trip to Nashville, TN by way of spending one night in Memphis on the way.  While I was there I got to see several great musicians and singers.  Brad Paisley, Lee Brice, Chuck Wicks, Connie Smith, Joe Diffie, Rhonda Vincent, William Michael Morgan, Crystal Gayle, Gene Watson, and Larry Gatlin and a few others were performed while I was in Nashville.  There were several tours to go on and good places to eat while in Music City.  Of course I had to stop by the Ernest Tubb Record Shop and County Music Hall of Fame while I was there.  No trip to Nashville is complete without making stops there and of course to the Grand Ole Opry.  One night I did get to meet one of the announcers for the Grand Ole Opry.  His name is Eddie Stubbs and has worked for WSM radio station for about 20 years.
Miller Grove's National Honor Society inducted 5 new members on Oct. 7.  Three of the five were students when I worked at the school.  Congratulations to inductees Luke Brignon, Alycen Cregg, Grant Earp, Rosa Schones, and Cassidy Seaney!
I'm glad to see that Miller Grove has another contestant for the Fall Festival's Cover Girl competition.  This year Demi Weatherford is a contestant.  I know she will represent MG well, just as Ashley Purser and Aleigh Bessonett (reigning Queen) did last year.
Miller Grove PTO's Glow run on Oct. 8 was a success.  From folks that reported, there was a good crowd and after sponsorships and entry fees, the PTO made over $5000.  The final tally isn't in on the profits, so that is a round figure but I thought that was great – especially for the first year of the event.
Thursday, Oct. 28, is the date that has been set for the annual Fall Carnival at Miller Grove School.  Hope to see you there that night.  We will be serving stew and chili as early as 5:30 pm in the new gym.  I'll be cooking the chili again this year so please come out for a sample.  There will be booths outside and BINGO later that night inside of the gym.  This is a large fundraiser for our school and BINGO donations are always welcome if you work for a business that would be willing to donate something.
Please keep C.L. "Butch" Hall and his family in your prayers.  He has been diagnosed with West Nile and has been hospitalized for quite a while now.  From what I have heard, he is still unresponsive but vital signs are normal.  I know the family would appreciate all the prayers he can get right now.
Happy Birthday to Julita (Petty) Hammons on Oct. 16; Gary McGowan & Leon Heijligers on Oct. 17; Tracey Shackelford on Oct. 18; Holly (Garmon) Grant, Hunter Darrow & Mari (DelCastillo) Berry on Oct. 19; Reagan Berkvens on Oct. 20; and Kenneth Smith, Bettye (Stripling) Dunegan, Joan (Powell) Garrett, Rolanda (Flecker) Hasten & Chase Lee on Oct. 21.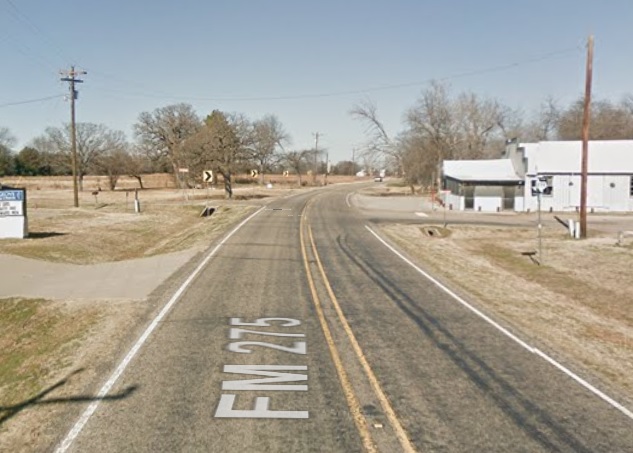 As you travel the highways and byways don't forget that all roads lead back home and back to Miller Grove. Please send me any newsworthy information. My email address is [email protected].